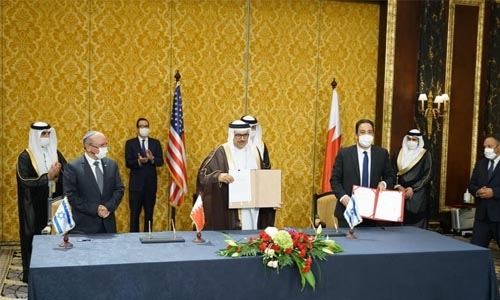 Bahrain and Israel formalise relations in new diplomatic era
TDT | Manama
Bahrain and Israel yesterday signed a host of co-operation agreements to establish full diplomatic relations and peace between the two countries.
A joint Israeli-US delegation arrived in Manama, which Israel Ministry of Foreign Affairs Spokesperson Lior Haiat described as a "historic visit on a historic day."
"This is the first time that an official Israeli delegation is coming to Bahrain on the first direct commercial flight from Israel to Bahrain," Haiat said. "This is a historic day for which we have been waiting for many years."
Yesterday's visit cleared the way for the countries to open embassies and exchange ambassadors in the coming months.
"It was indeed an historic visit, to start opening relations between both countries, to have fruitful bilateral relations in both fields," said Bahrain Foreign Minister Shaikh Abdullatif bin Rashid Al Zayani at the signing ceremony.
US Treasury Secretary Steven Mnuchin led the US delegation while Israeli Prime Minister Benjamin Netanyahu's national security adviser Meir Ben-Shabbat led the Israeli delegation.
"Today we made the first formal step in bringing closer ties between the countries," Ben-Shabbat said. "We were accepted with open arms, with warmth and cordiality."
"This is an important step in stability in the region, in bring prosperity to all the people in the region and in the countries," said Mnuchin.
Joint communiqué
Bahrain and Israel signed a historic Joint Communique on the Establishment of Diplomatic, Peaceful and Friendly Relations, marking a new and promising era in their relationship.
Also signed were Memorandums of Understanding regarding economic and trade relations, telecommunications, commerce, air services, movement of people, banking and financial services, and co-operation between Foreign Affairs Ministries, as well as other areas of mutual benefit.
In addition, working groups met to discuss a wide range of additional areas for potential co-operation, including aviation, healthcare, technology, tourism and agriculture.
The parties will also continue their efforts to achieve a just, comprehensive, and enduring resolution to the Israeli-Palestinian conflict.
Bahrain and Israel expressed their deep appreciation to the US in securing a more stable, secure, and prosperous Middle East.
This historic diplomatic breakthrough has been facilitated by the Abraham Accords initiative of US President Donald Trump. It follows the September 11, 2020 agreement between Bahrain and Israel to open an era of co-operation between the two nations.
This diplomatic step was followed by the signing of the Peace Declaration between both countries in Washington on September 15, 2020, to endorse the principles of the Abraham Accords and to open a new chapter of peace.
This chapter is a continuation of determined regional and international efforts to advance peace in the Middle East and is testament to the bold vision and leadership exhibited by the three countries to innovate in diplomacy for sustainable peace and prosperity.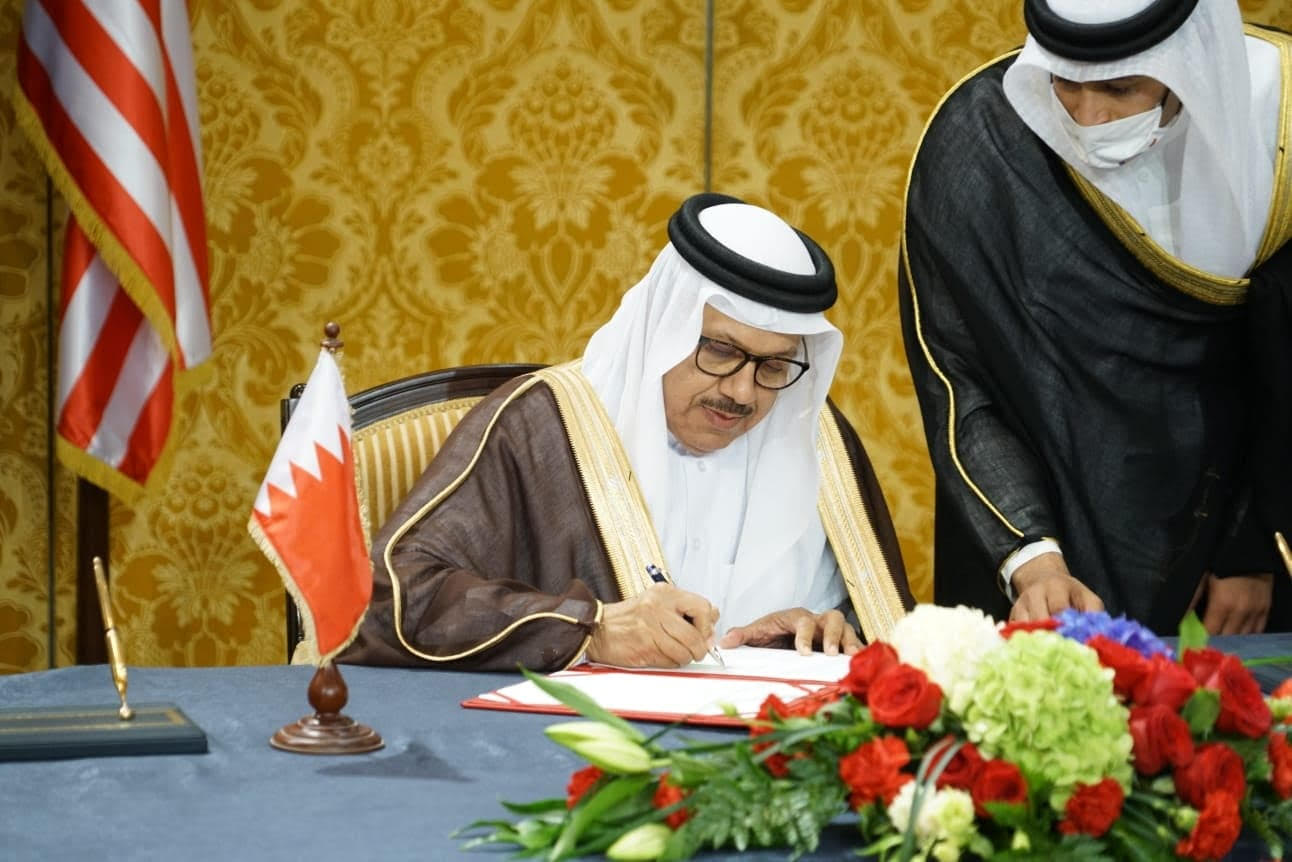 Bahrain Foreign Minister Shaikh Abdullatif bin Rashid Al Zayani signing the Peace Declaration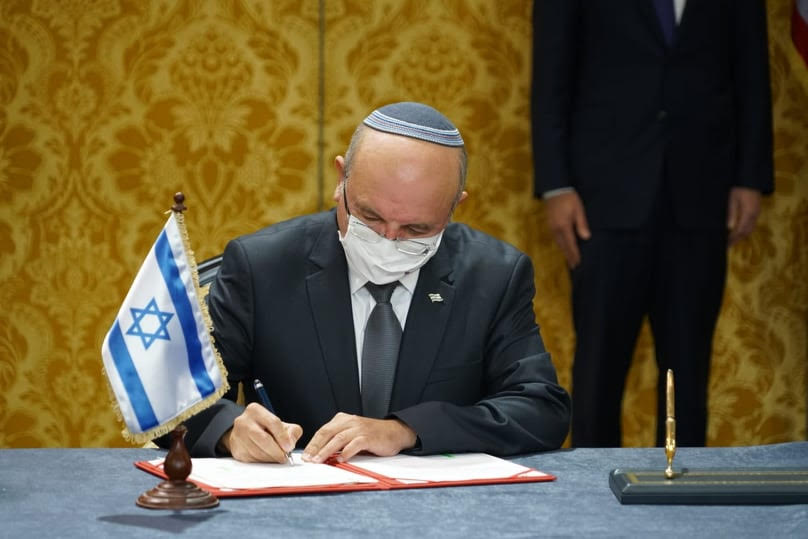 Israeli PM Benjamin Netanyahu's national security adviser Meir Ben-Shabbat signing the Peace Declaration