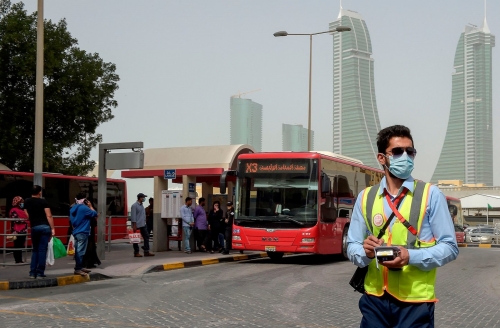 By a decision of the Minister of Interior Increase the fine for not wearing a mask to twenty dinars
MANAMA
Lieutenant General His Excellency Sheikh Rashid bin Abdullah Al Khalifa, Minister of Interior, issued a decision to compel visitors to public places, industrial and commercial stores, and all places prepared to receive customers, visitors or visitors, to wear protective face masks, while they frequent these places and shops, until further notice.
The decision indicated that anyone who violates this will be punished with a fine of twenty dinars, which will be collected immediately by the competent judicial officers, and this is proven in the record of the violation, and the violator shall deliver a receipt indicating the payment of the amount, explaining that in the event the violator refuses to pay the amount of the fine, The judicial control officer takes the necessary action, in preparation for referring him to the Public Prosecution.
According to the decision, without prejudice to the judicial control authority vested in the employees of other authorities, officers and members of the Public Security Forces shall have control over any of the provisions of the decisions issued to confront the current exceptional circumstances and prevent the spread of the Coronavirus .