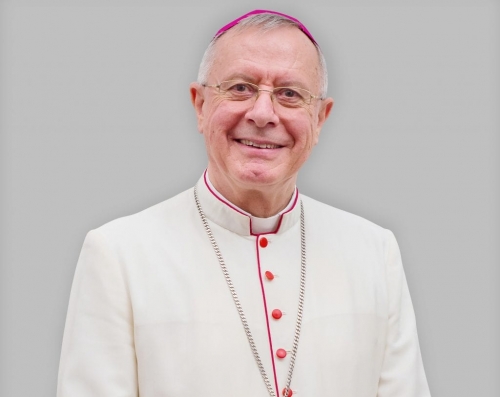 Bishop Paul Hinder appointed as AVONA Apostolic Administrator
TDT | Manama
Bishop Paul Hinder, OFM Cap., has been been appointed as the Apostolic Administrator for the Apostolic Vicariate of Northern Arabia (AVONA). This was confirmed yesterday in a letter from the vicariate's chancery office at Holy Family Cathedral in Kuwait, signed by AVONA Chancellor and Eccl. Judge Rev. Dr. Antony Lopez, OFM Cap., JCD.
Bishop Paul was nominated for the position by the Holy Congregation for the Evangelisation of Peoples in Rome, through the Apostolic Nuncio in Kuwait and the Arabian Peninsula Archbishop Francisco Montecillo Padilla.
Bishop Paul previously held the same post from 2005 to 2012, when he had been taking care of three countries including Bahrain, Saudi Arabia and Qatar. Bishop Paul's appointment comes following the sad demise in April of Bishop Camillo Ballin, MCCJ. AVONA covers four countries, including Bahrain, Kuwait, Saudi and Qatar.