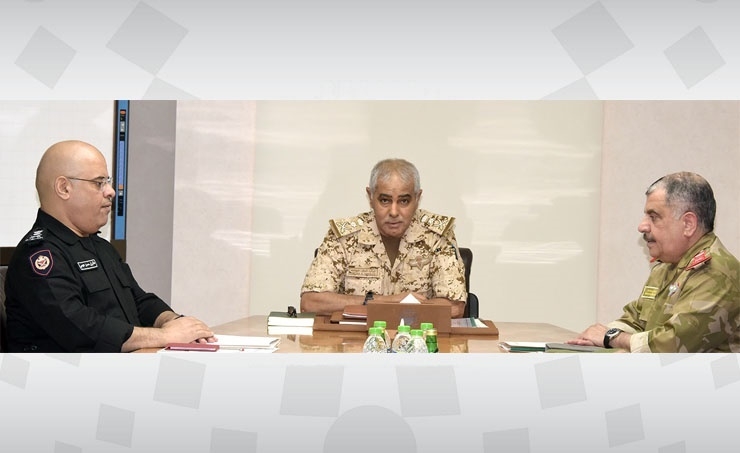 Chief of Staff chairs Joint Defence and Security Committee
Chief-of-Staff of the Bahrain Defence Force (BDF), Lieutenant-General Dhiyab bin Saqr Al-Nuaimi, chaired today the Joint Defence and Security Committee meeting at the BDF General Command Headquarters.
The committee discussed means to further develop the joint cooperation and coordination among the military and security agencies in the Kingdom to strengthen the pillars of security and stability, as well as preserve the nation's hard-won achievements and capabilities.
Public Security Chief, Lieutenant-General Tariq Hassan Al-Hassan, National Guard Staff Director, Major-General Shaikh Abdulaziz bin Saud Al Khalifa, Assistant Chief of Staff for Operations, Major-General Ghanim Ibrahim Al-Fadhala, Royal Bahrain Naval Force, Rear Admiral Mohammed Yousef Al-Asam, in addition to senior BDF officers and the officials from the relevant authorities attended.