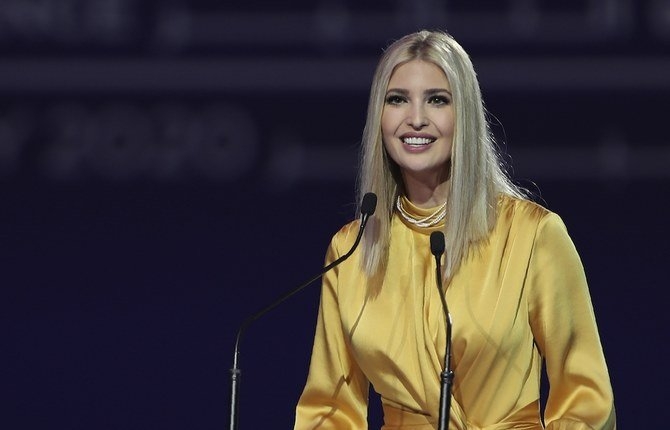 Ivanka Trump praises Bahrain for gender equality
Riyadh
Ivanka Trump has commended Bahrain, Saudi Arabia and Jordan for its efforts in empowering women by changing laws to respect women's freedom of movement and access to credit and financial services.
Speaking on the first day of the Global Women's Forum, organised by the Dubai Women Establishment, in Dubai yesterday, Trump, adviser to US President Donald Trump, congratulated the Kingdom and four other countries in the Middle East and North Africa (MENA) region for instituting significant reforms over the past two years.
"Progress ultimately builds upon progress," she said.
"Bahrain has introduced legislation to prevent discrimination in the workplace; Jordan eliminated legal restrictions on women's ability to work at night; Morocco expanded women's land rights; and Tunisia introduced critical laws to combat domestic violence.
"We all need to applaud these achievements and advancements. And yet, we won't grow complacent because there is still so much more work to be done."
Trump said too many women continue to face obstacles to entering the workforce, starting their own businesses, reaching their full potential and charting their own future.
In the region, on average, women have only half the legal rights of men, yet their economic equality has the potential to add $600 billion to the global annual GDP by 2025.
She lauded the courage to shatter the barriers of inequality and blaze a new path of opportunity that gives hope to millions.