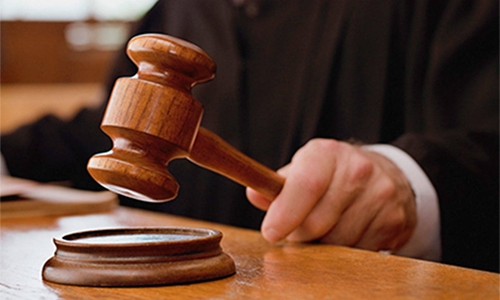 Employees accused of embezzling BD1.5 million, acquitted by court
The High Appeals Court has acquitted three Asian employees, aged 53, 35 and 49, accused of embezzlement after the expert assigned to audit the accounts of the company didn't take the initiative to verify the facts with the defendants. The three defendants were earlier convicted and handed down sentences ranging between three years and five years behind bars, but their appeals proved successful.
The trio include the general manager, the project manager and a quantity surveyor. This came after their lawyer Islam Ghunaim argued that the expert who was assigned by the company to audit its accounts was tasked without informing the defendants and he didn't meet them throughout the whole process, which is against the local laws.
He pointed out that as a result of this the report must be deemed illegal and couldn't be counted as an evidence for judging. "The defendants have the right to assign an expert too. But the Public Prosecution didn't hire any and the company was the one who did and covered his expenses. "He didn't even meet my clients or heard their defence.
Therefore, his report is invalid and cannot be regarded as proof," he added. The company's lawyer, Maha Jaber, said previously that the general manager was serving in the company for 21 years and he collaborated with his co-defendants in pocketing money generated from selling movable properties owned by the company but they didn't record them in its accounts.
"They have been doing this for three years, and the company discovered their misconduct recently. An auditing process was performed via an external auditing firm, in which it was discovered that the general manager transferred BD1.5 million to his country in the past three years, although his total earnings since his recruitment don't exceed half million Bahraini dinars," she added.
Explaining how the suspects manipulated the company's accounts, she said: "The defendants used to deposit the money earned through selling the movable properties into their accounts. "And then showed in the records that they used it to carry out other activities for the company in collaboration with another company, which was operating in waste collection.
"The quantity surveyor was forging the reports submitted to the company about the sites in which it was working in return of bribes provided by the general manager and the project manager."