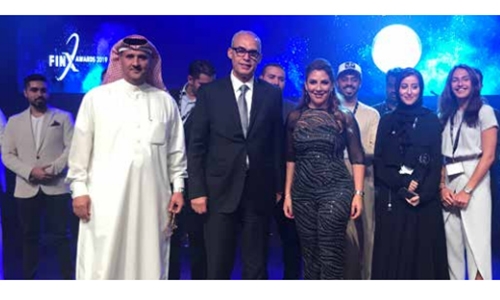 CBB named 'Most Innovative Fintech Regulator'
The Central Bank of Bahrain (CBB) has won a key award for its initiatives in the area of Financial Technology (Fintech). The Most Innovative Fintech Regulator of The Year was conferred by Fintech Galaxy, a digital crowdfunding platform, during FinX 2019, a Fintech event held on Wednesday in Dubai, UAE.
The award recognises CBB's for its initiatives in introducing and developing both the regulatory framework and ecosystem to support fintech startups and existing financial institutions. "We are pleased to receive this recognition which represents the major strides taken by the Kingdom of Bahrain in advancing in the Fintech arena, and in particular, the CBB's reputation as a forward-thinking regulator," said Khalid Hamad, Executive Director of Banking Supervision at the CBB.
These initiatives, he said, are a continuation of the CBB's efforts in offering the right mix of policies and products to develop and enhance the quality and competitiveness of services in the financial sector. "We are always open to embracing innovation and new technologies," added Hamad.
The CBB officials also participated in a panel alongside banking and Fintech experts from the region. The panel discussed the creation of a regional Fintech hub, the power of collaboration between Fintech companies and banks, and customer experience at the core.