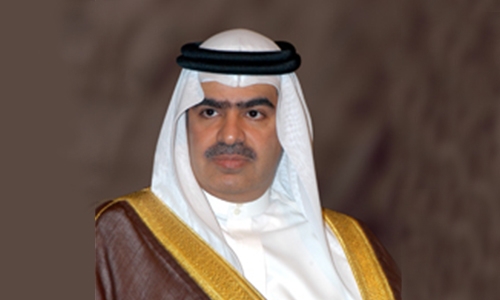 Britain values Bahrain's development, regional security: UK Foreign Secretary Dominic Raab
British Foreign Secretary, Dominic Raab yesterday affirmed UK's full support for Bahrain's endeavours to achieve national development agendas in all forms, including human rights, through the implementation of its Government Plan of Action, "in addition to fully supporting regional security."
"While the United Kingdom values its relations with Bahrain, it seeks to strengthen them in the upcoming period, especially after Brexit," Raab wrote in a letter to Shaikh Fawaz bin Mohammed Al Khalifa, Bahrain's Ambassador to the United Kingdom. The letter was in response to the congratulations Shaikh Fawaz sent him on his assignment to the Foreign Office portfolio in the new British Government.
Raab told Shaikh Fawaz that the UK is looking forward to the support of friendly countries, notably Bahrain in "implementation of the British Prime Minister's vision on engaging in greater cooperation" following Brexit. In his thank-you letter, the British Foreign Secretary expressed pride in the historical and prosperous friendship relations between Bahrain and the United Kingdom for more than two hundred years.
He also expressed UK's appreciation of Bahrain's strong support to regional security by hosting the British Maritime Support Facility in Juffair, whose role has been instrumental in the success of maritime security operations.