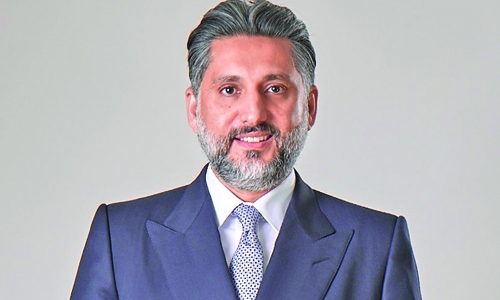 NBB official elected as BFB Advisory Board Chairman
Manama : National Bank of Bahrain (NBB) announced the appointment of Yaser Alsharifi, Chief Strategy Officer, as the Chairman of the Advisory Board of Bahrain Fintech Bay (BFB), the largest Fintech hub in the Middle East & Africa, as well as his appointment to BFB's Executive Board for 2018.
BFB's Advisory Board is comprised of representatives of its 30 Founding Partners, which include NBB among other regional and international banks and technology companies. In addition, two members of the Advisory Board are elected by their fellow Founding Partners each year on a rotational basis to sit on BFB's Executive Board helping to shape the hub's development including its programmes and events and opportunities for collaboration and value creation with partners.
Commenting, Alsharifi said, "I'm delighted with these appointments which reflect NBB's strong commitment to working with Bahrain Fintech Bay and its partners to drive the development of new Fintech solutions that can better enable banks like NBB to innovate and effectively meet rapidly evolving needs of our customers in today's digital age."
Khalid Saad, CEO of Bahrain Fintech Bay, said, "Together with our Board Members and executive team, we look forward to his contributions and those of NBB to accelerate the adoption of Fintech and BFB's position as the region's leading Fintech hub."