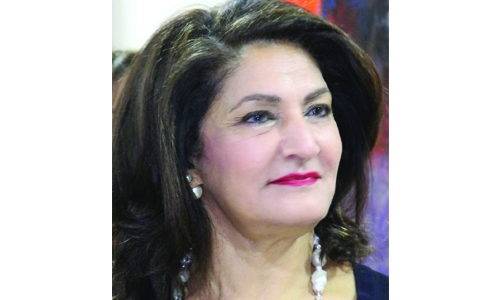 BPW to host business women forum
Manama : The Bahrain Business & Professional Women International Federation (BPW Bahrain) has announced hosting The 2nd International Business & Professional Women Forum in Bahrain.
The opening ceremony will be held on Saturday evening at Bahrain Fort Museum Site, while the panel discussions will be held the next day at Bahrain National Museum. The discussions will highlight the Kingdom's position as a regional hub for FinTech, the Sustainability & Future of Start-ups and Women in Leadership.
The forum, which brings together regional and international figures, will discuss collaborations as well as investment opportunities the Kingdom offers. The event concludes on Tuesday.
The programme includes panel discussions and visits to economic landmarks and leading corporates and includes tours organised by Bahrain Authority for Culture & Antiquities.
Commenting on the forum, Shaikha Hind bint Salman Al Khalifa, President of BPW Bahrain, said: "We are pleased to host the 2nd International Business & Professional Women Forum after the success we gained in 2015."
"The forum celebrates the women who presided the International Federation since its inception 120 years ago. And here, I would like to refer with pride to Dr Amani Asfoor from Egypt, who is the first Arab President of the International Federation. The current president Dr Amani will be honoured at the opening ceremony, in recognition of her outstanding role and the significant progress made by Arab women in the World Federation."
Dr Shaikh Hessa Saad Abdulla Salem Al Subah, the Arab Region Ambassador of the International Federation and President of BPW Kuwait and presidents of the Arab Federations will attend the forum.