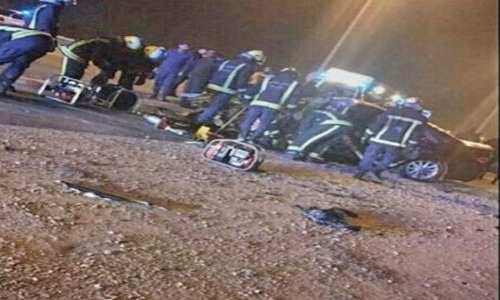 Five cops hurt in terror attack, One killed in accident
Manama: Five policemen were injured in a terrorist attack that targeted security forces in the Southern Governorate yesterday.
Interior Ministry announced that five policemen sustained injuries when the police vehicle they were travelling was targeted by a blast near Jau village in the southern parts of the island.
The ministry confirmed that five police personnel were injured and were taken to hospital, clarifying that two of them were discharged while the condition of the other three remained stable.
The incident occurred near Jau village where the country's main prison is located.
"The security authorities concerned rushed to the scene shortly after the incident was reported to the operations room at 5:53pm to examine the crime scene and collect evidence, in order to identify the terrorist suspects to bring them to justice. The Public Prosecutor was also notified," the ministry added in a statement.
Off-duty policeman dies in accident on same location
Few hours later, the General Director of Traffic Colonel Shaikh Abdulrahman bin Abdulwahab Al Khalifa announced that a traffic accident occurred on the same road, in the direction of Riffa, between two cars including a police patrol vehicle.
"The accident caused the death of the driver of the civilian car due to the injuries sustained in the accident. Legal steps were taken and the Public Prosecution was notified," Col. Shaikh Abdulrahman stated.
Sources confirmed that the deceased was an off-duty policeman Ahmed Busharar.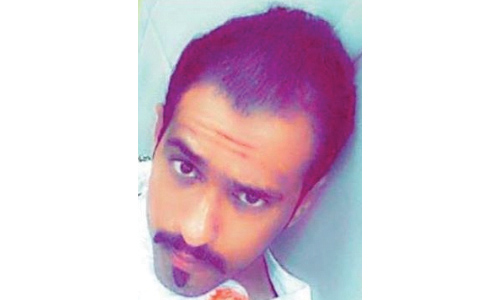 Third blast in four days
This is the third terrorist blast to be reported since Thursday. DT News reported earlier that a Bahraini woman sustained multiple injuries on Thursday, as she coincidently passed near a blast site in Sanabis village, few kilometres to the west of central Manama. The blast reportedly targeted policemen securing the area.
Another terror blast was reported on Friday night in Shakhura village in the Northern Governorate. A police patrol vehicle and two civilian cars were damaged in the incident. Interior Ministry confirmed that no human losses were reported. The increased attacks against security forces follow a recent Fatwa of Iran-based clerics calling for "armed resistance" against the Bahraini authorities. This was condemned by senior religious scholars here.