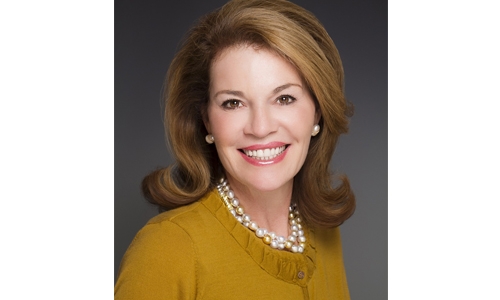 The future of cloud computing in Bahrain
Over the past 11 years, we have seen the explosive growth of cloud computing around the world. The technology has been embraced by everyone from fast-growing startup companies, like AirBnB, Rovio and Yelp, to Enterprise companies, like HSBC, Lamborghini and BMW, to government, educational and nonprofit institutions, like The United Nations, the Land Transport Authority of Singapore, and NASA.
It is not just overseas where we are seeing the rapid adoption in cloud technologies. Major opportunities also exist for tech entrepreneurship in the Middle East and right here in Bahrain thanks to the cloud. In March 2015, I travelled to Bahrain and had the honor of meeting with His Royal Highness Prince Salman bin Hamad Al Khalifa at Riffa Palace. In our discussion, His Royal Highness highlighted Bahrain's effort to provide advanced infrastructure for Information Communication Technologies (ICT), which is further supported by regulatory policies that reflect the Kingdom's commitment to developing the technology sector.
Despite this forward thinking, and the rapid adoption and growth we are seeing of cloud computing, we are still at the beginning of what is possible, or as we say at Amazon, it is still Day One. We have only seen a small fraction of the innovation that cloud can give organisations in Bahrain and around the world. Let's take a look at a few of the innovations that we are now seeing emerge thanks to the cloud and some we may see in the Middle East over the next few years.
Take smartphones and tablets for instance. Cloud has changed how we interact with mobile devices. In the past content would be moved to the device, now devices are just a window to content and services that live in the cloud. We are now seeing this move beyond mobiles where non-mobile devices, like smart TVs and cars, are also connected to the cloud. This means we no longer need to bring our content with us, cloud enables our content to follow us wherever we go, on any screen.
Cloud connected devices not only focus on bringing us our content, they can also supply us with applications to make our day to day lives better. Take, for instance, the Hive Active Heating application, Nest connected thermostats or other home control applications built by energy companies, where users can control the heating, lighting and home environment from their smartphones. We are also seeing the use of Artificial Intelligence (AI) technologies in home automation applications where people can use their voice, through devices such as Amazon Echo, to control their entire home environment simply by talking. This is enabled by the connected nature of the cloud. By offloading the computational power to the near infinite capacity of a cloud infrastructure, these connected devices are allowing people to do some amazing things and innovation is able to flourish. We are starting to see these technologies take hold in the US, and around the world, and it is only a matter of time until we also see them in Bahrain and across the Middle East.
Outside of the home we are also seeing the cloud impact our day to day lives, particularly in the realms of smart cities. While smart cities have held a great deal of promise for many years, they are only beginning to come to fruition now. This is due to the fact that we now have the network connectivity and the backend storage and compute infrastructure, in the cloud, to unleash their full potential.
Not only are certain aspects of smart cities already a reality, but we are also seeing the rise of something called collaborative cities. This is where independent developers and citizens work together creating apps, and sharing information, and this could hold the key to more successful and efficient cities in the future.
A prime example of this can be found in the US with the City of Chicago, which is one of the first to implement sensors throughout the city that permanently measure air quality, light intensity, sound volume, heat, precipitation, wind and traffic. The data from these sensors stream into the cloud where it is analyzed to find ways to improve the life of its citizens. Collected datasets from Chicago's 'Array of Things' are then made publically available on the cloud for researchers, developers and entrepreneurs to find innovative ways to analyse the data. We see great potential for this kind of technology adoption in Bahrain as well. The Bahraini government is one of the most forward thinking in the Middle East, and the world. We see great potential here for initiatives such as eGovernment services, where more citizen services are delivered via internet based applications. The Bahrain iGA, and the work they are doing to move government services online, is a great example of this.
Despite all of the amazing innovation we have already seen over the last 11 years, we are still on Day One. In 2017 and beyond cloud will power exciting innovations that will touch every area of our lives, in Bahrain and around the world.
- The writer is the Vice President of Worldwide Public Sector, Amazon Web Services