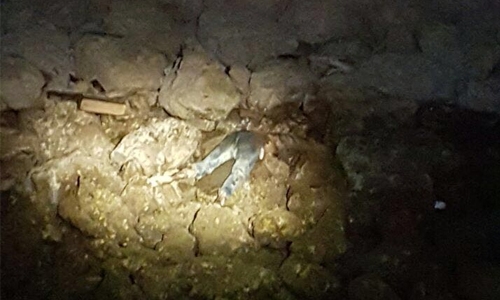 Unidentified man's body was found Mina Salman Port
Manama: Police have started investigation to identify the dead body found on the shore near Mina Salman Port late on Friday night.
A DNA test was conducted to determine whether the body is genetically related to the missing Indian expat Sadath Elangattil, who was reported missing since April 13. DNA sample was collected from Sadath's uncle Kunhabdulla. DNA test results are expected tomorrow.

Interior Ministry confirmed the incident by midnight, stating on its official Twitter page, "A decomposed body was found near the sea of Mina Salman area." The ministry's tweet added that "police are at the scene".
Sources told DT News, "The body was found on the northern side of Khalifa bin Salman (Hidd) Bridge, near the US Navy Base. Security authorities cordoned off the area, while investigations were launched. Crime scene investigation and forensics teams were seen on the spot," the source added.
However, no information was available about the man's identity or nationality.