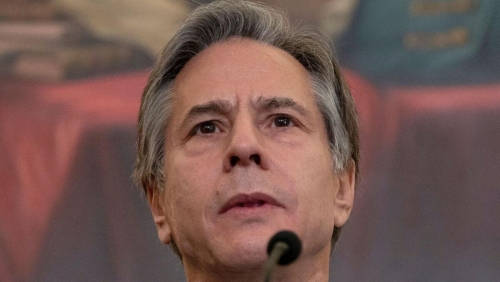 Blinken trip to China postponed over alleged spy balloon
Agencies | Washington
The Daily Tribune – www.newsofbahrain.com
US Secretary of State Antony Blinken has put off a weekend visit to Beijing after the discovery of an alleged Chinese spy balloon in US airspace, a US official said Friday.
The visit has been "postponed," the official said ahead of an expected briefing on the decision.
Earlier, US officials said that the balloon had been flying over the United States for a couple of days.
Fighter jets were mobilised but military leaders advised President Joe Biden against shooting the balloon out of the sky for fear debris could pose a safety threat, advice Biden accepted, US officials said.
The United States took "custody" of the balloon when it entered US airspace and had observed it with piloted US military aircraft, one the official told reporters on condition of anonymity.
"The United States government has detected and is tracking a high-altitude surveillance balloon that is over the continental United States right now," Pentagon spokesperson Brigadier General Patrick Ryder told reporters.
"The balloon is currently travelling at an altitude well above commercial air traffic and does not present a military or physical threat to people on the ground."