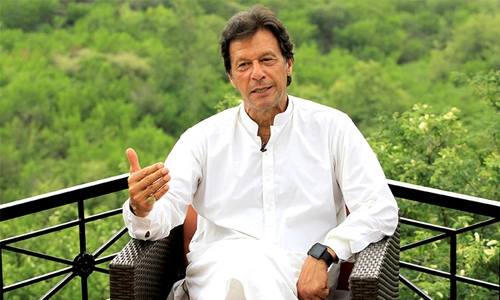 Pakistan PM slams attack as bid to damage economy
An attack on a luxury hotel in the southwestern city of Gwadar was a bid to "sabotage prosperity", Pakistani prime minister Imran Khan said yesterday, as police confirmed all the attackers had been killed. At least one person was shot dead Saturday after gunmen stormed a luxury hotel in the southwestern Pakistani city of Gwadar, the centrepiece of a multi-billion dollar Chinese infrastructure project. A Baloch separatist group, the Balochistan Liberation Army (BLA), claimed responsibility for the attack via Twitter.
"Such attempts especially in Balochistan are an effort to sabotage our economic projects and prosperity. We shall not allow these agendas to succeed," Khan said in a statement issued by his office. The Chinese embassy in Islamabad also strongly condemned the incident. Local police said four gunmen who had stormed the hotel, shooting dead a security guard, had been killed overnight by security forces.
"All four terrorists were killed and security forces had taken complete control of the hotel building," a local police official in Gwadar said via telephone. His account was confirmed by a security source in Islamabad. The military had said on Saturday that there were three gunmen. Mohammad Aslam, a police official in Gwadar, told AFP Saturday that only staff were present in the building at the time of the attack.
The BLA is one of a myriad of insurgent groups fighting in tightly-guarded Balochistan province, which has been rocked by separatist, Islamist and sectarian violence for years.