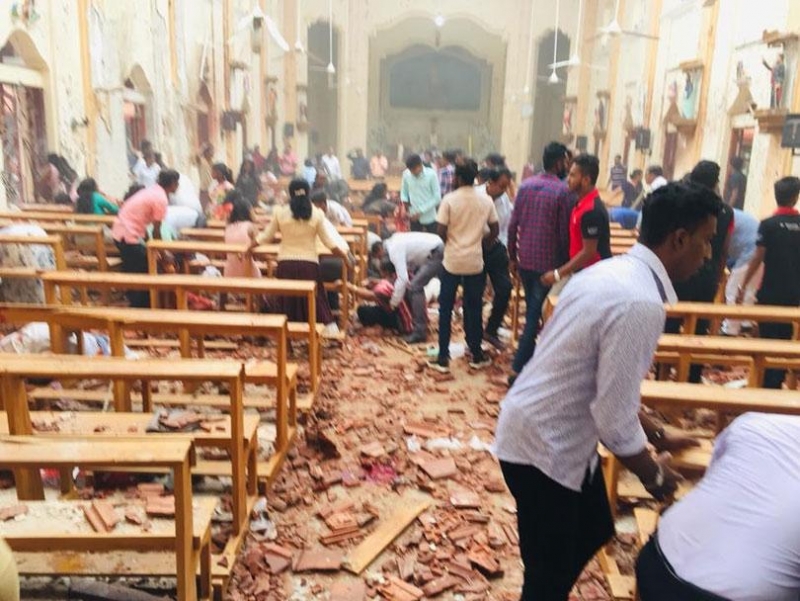 Bomb blasts target churches, hotels, in SriLanka, on Easter morning
Eight serial blasts tore through three churches and four luxury hotels, in Sri Lanka, on Sunday, most of them during the Easter service.
Reuters is reporting at least 207 deaths and over 450 injured people.
Following the first six blasts, when the attack didn't cease, the government declared a curfew with immediate effect.
This attack marks the end of about 10 years of relative peace in Sri Lanka, post the end of the civil war. With communal sensitivities being heightened in the recent past, the attack seems to have been timed to incur the maximum number of casualties amongst the devotees.
Hospitals are struggling to cope with the influx of casualties.
No group has taken responsibility for the blasts, yet.
Sri Lanka is a popular tourist attraction, and nine amongst the dead are foreigners, AFP reports.