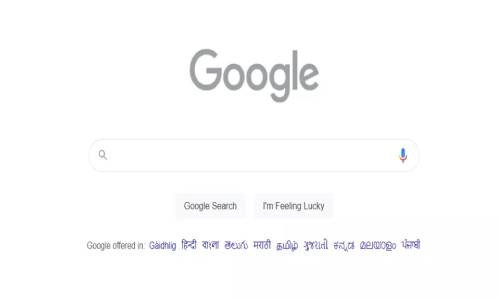 Google changes its logo to grey to pay tribute to Queen Elizabeth II
Agencies | London
The Daily Tribune – www.newsofbahrain.com
Britain's longest-running monarch Queen Elizabeth II passed away earlier this week. Condolences for the queen poured from all over the globe. As a mark of respect to the late Queen Elizabeth II, Google had changed the colours on its home page. The search giant's homepage with it colourful logo appeared in grey colour as tribute to the queen.
Mourning the death of Queen Elizabeth II, the grey logo of Google sat on a white background. Earlier, Google parent Alphabet CEO Sundar Pichai offered his condolences on the death of the queen. "Sending our deepest condolences to the people of the UK and around the world mourning the passing of Queen Elizabeth II. Her steadfast leadership and public service have been a constant through many of our lifetimes. She will be missed," wrote Pichai in a tweet.
Apple too paid tribute to the Queen Elizabeth II by changing its home page. Apple's home page had a picture of the Queen's younger years along with a memorial message. The message appeared on the right side of the queen's photo in which she is wearing the crown and read: "In Memoriam Her Majesty Queen Elizabeth II 1926-2022". The photograph of Queen Elizabeth featured on Apple's website was taken by Dorothy Wilding in 1952, as per an online report.
The queen passed away at the age of 96 on September 8, 2022.