Loeb aims to extend winning run in Mexico to maintain WRRC lead
TDT | Manama
The Daily Tribune – www.newsofbahrain.com
Sebastien Loeb will be aiming to build on a brilliant winning record in Mexico as he looks to protect the lead held by Bahrain Raid Xtreme in the World Rally Raid Championship this week.
Loeb, partnered by Fabian Lurquin in the BRX Prodrive Hunter, holds a 16-point advantage over arch rival Nasser Al Attiyah heading into the Sonora Rally, which gets under way with a Prologue in Hermosillo today.
The Frenchman has won nine of the 19 stages run so far in the first two rounds of the WRRC series, the Dakar Rally and the Abu Dhabi Desert Challenge, and is relishing his return to action in Mexico where he previously won six times on his way to nine World Rally Championship titles.
"Of course, I have very good memories from Rally Mexico in the WRC as I always enjoyed that rally, so hopefully it'll be the same with this WRRC round too," said Loeb.
"It's always a new adventure whenever there's a new event for anyone, and Sonora certainly has that feel to it.
We're leading the championship so the goal will be to finish the rally still in front in the standings - that's the target.
"It's been quite a few weeks that Fabian and I have been out of the car, so we'll be happy to get back behind the steering wheel and have some fun on the stages."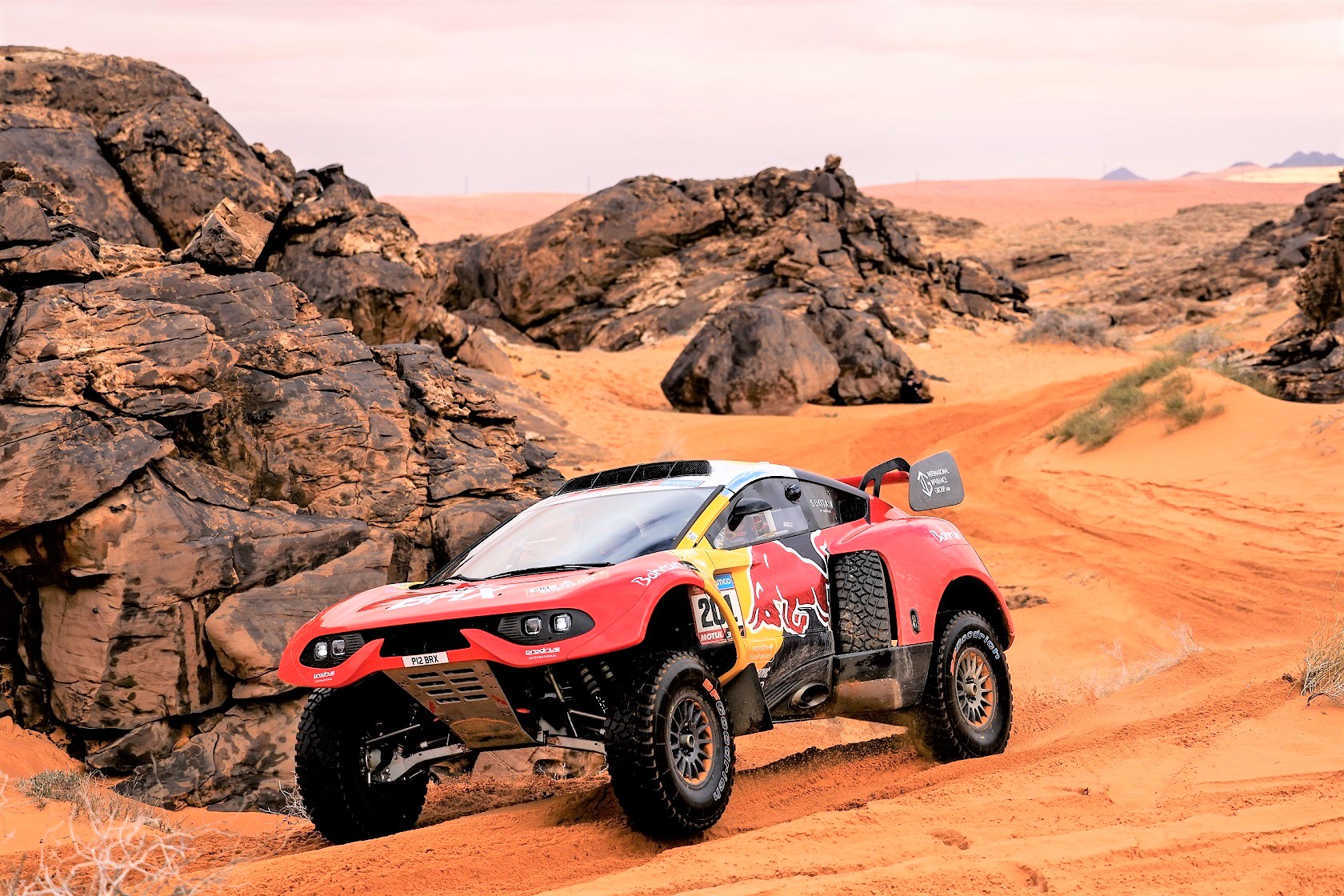 With the prologue and five stages adding up to more than 1200 kilometres, Bahrain Raid Xtreme are prepared for another tense examination, with 55pts at stake in temperatures approaching 40C, and warmer inside the Prodrive Hunter.
The team has planned ahead and made updates to cool down the four crews competing under the BRX umbrella in Mexico.
Guerlain Chicherit and Alex Winocq are back in action in the Prodrive Hunter which they took to two stage wins on the Dakar earlier this year.
The French duo expect to be fighting again for stage wins, as they did in giving the Hunter an historic first victory in last year's Rallye du Maroc.
Standing out in their resplendent yellow will be a further two new Prodrive Hunters for the Brazilian based X Rally crews of Cristian Baumgart and Alberto Andreotti, and Marcos Baumgart with Kleber Cincea.