Magnificent seven for Bahraini athletes at third GCC Games
TDT | Manama
The Daily Tribune – www.newsofbahrain.com
Bahrain captured seven more medals yesterday, including the women's futsal gold and a judo gold, as the third GCC Games headed into its final week of play in Kuwait. The women's futsal team clinched their tournament title following a hard-earned 2-1 win over hosts Kuwait in the final, while Ramazan Kodzhakov won his judo gold in the men's 73kg weight class. Also yesterday, Bahrain's cyclists won two silver medals, with Ahmed Naser in the individual men's road race and the national team in the men's team road race. Three bronze medals were then won in men's futsal, Mohamed Nayef in judo, and Bahrain's paddlers in men's team table tennis.
The seven-medal haul brought Bahrain's tally at the GCC Games to 53, including 19 gold, 19 silver and 15 bronze medals. They remained in second place on the six-nation table, with Kuwait occupying the top spot. Qatar, the UAE, Oman and Saudi Arabia follow. In last night's women's futsal gold medal match, Shaikha Alanood Al Khalifa and Hessa Alisa were on target for the winners. They scored both Bahrain's goals in the first half. Shrouq Basha Mohammad then fired in a late consolation for the Kuwaitis in the final minute of play.
Shaikha Alanood opened the scoring for the nationals in the sixth minute. Hessa then supplied their second five minutes later, with an assist from team captain Yasmeen Tobellah. It was a fine result for the Bahrainis, who finished the competition undefeated and with the gold medals.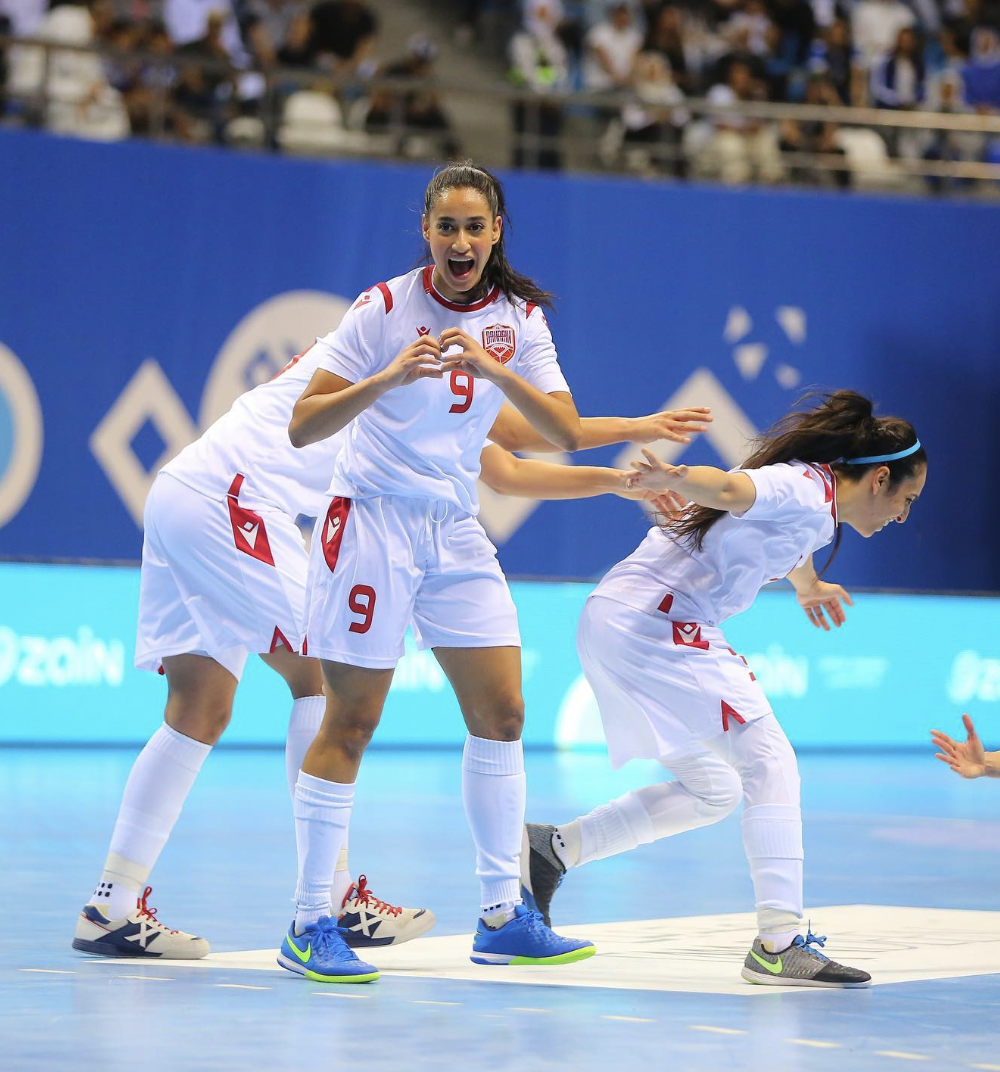 In judo, Kodzhakov won his gold medal after beating Saeed Alnaqbi of the UAE in the final, while Nayef claimed his bronze in the men's 66kg category. Also yesterday, Bahrain's men's futsal team beat their counterparts from the UAE 4-1, and the result was enough to earn them the bronze medal in their league-format competition.
The national s scored two goals on either side of halftime. Ammar Ali had a brace. He was first to score while Saleh Sanjar supplied Bahrain's second after just 12 minutes. Mohamed Abdulla then fired in their third before Ali applied the final nail in the coffin a minute from full time. Abdalla Alhosani had the Emiratis' lone goal in the contest. Kuwait claimed the men's futsal gold while Saudi won the silver medals. Meanwhile, in cycling, Naser was among 30 riders competing in the event yesterday.