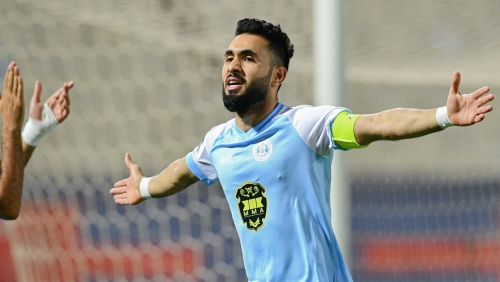 Riffa, East Riffa victorious in AFC Cup games
TDT | Manama
The Daily Tribune – www.newsofbahrain.com
Bahrain clubs Riffa and East Riffa were both victorious in their second matches of the AFC Cup 2022 group stage. Riffa edged past Dhofar FC of Oman 3-2 in their Group B clash to bounce back from an opening-game loss.
East Riffa, on the other hand, were reduced to nine men but were still able to come away with a 2-0 triumph against Tishreen SC of Syria. With those results, both Bahraini sides stayed in contention to advance to the tournament's next stage.
In Riffa's victory, Komail Al Aswad fired in a late winning goal in the first minute of second-half stoppage time. They had also previously lost a 2-0 advantage in the contest, as Al Aswad scored in the very first minute of the game and then Hashim Sayed Isa doubled their lead just eight minutes later.
Dhofar were quick to reply, however, and Omar Al Malki got one back in the 13th minute. Yazed Al Maashani then equalised for the Omanis in the 60th minute, setting the stage for the exciting finish.
Riffa took their first three points of their group and are second on the table, tied with Dhofar. Al Arabi of Kuwait are in first place with a full six points, while Shabab Al Khalil of Palestine are fourth with zero.
Riffa play their final game against Shabab Al Khalil tomorrow at 10pm. Riffa must win to have any chance of advancing to the next round, with only the top team from each of the three West Asian groups going through along with the best second-placed squad.
Meanwhile, East Riffa were on target on either side of the break. Sami Al Hussaini was the first to strike with a goal in the second minute of firsthalf stoppage time. Nigerian professional Obus Prince Aggreh then supplied the finishing touch, scoring in the 91st minute of play.
East Riffa improved to four points on the Group C table, tied with Nejmeh of Lebanon. Tishreen and Hilal Alquds of Palestine follow with a point apiece. East Riffa's last match is tomorrow against Hilal Alquds.