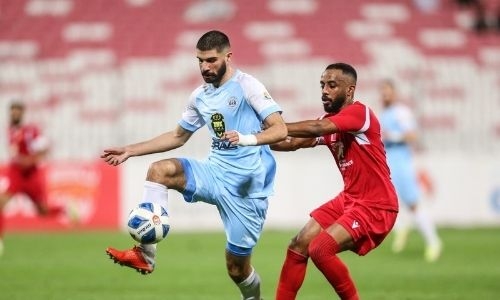 Riffa to face off with Manama in crucial league fixture
TDT | Manama
The Daily Tribune – www.newsofbahrain.com
Chief title rivals Riffa and Manama square off in a crucial clash this Saturday as the championship race is set to go down to the wire in the 2021/2022 Nasser bin Hamad Bahrain Premier Football League. The Riffa-Manama face-off is part of the 17th and penultimate week of action this national football season.
The Bahrain Football Association (BFA) yesterday released the schedule of matches for the league's final two match weeks, with the title set to be decided by the end of the month. Week 17 will be held this Thursday and Saturday, to be followed by the final week on April 27 and 28. Riffa's game with Manama will be held at the National Stadium in Riffa with a 9.30pm kick-off.
Only three points separate the two sides heading into the last two weeks of action, with Riffa hoping to claim their second consecutive league crown. Also on the same evening, Al Khaldiya and East Riffa will face off at the Khalifa Sports City Stadium in Isa Town in a match between two top-five clubs.
That will also kick off at 9.30pm. In the final week, Riffa and Manama will once again be up against top opposition, with Riffa taking on AFC Cup champions Muharraq and Manama playing Khaldiya.