Ruth to lead Bahrain in Arab cross country
TDT | Manama
The Daily Tribune – www.newsofbahrain.com
Bahrain's 2016 Olympic steeple chase champion Ruth Jebet will be spearheading the Kingdom's women's national team today in the 24th Arab Cross Country Championship, set to take place at Rashid Equestrian and Horseracing Club (REHC) in Sakhir.
Ruth is making her long-awaited return to competition after completing a four-year ban for an anti-doping violation.
She was suspended beginning from February of 2018 and has since completed that period.
Ruth's participation was confirmed by Bahrain Athletics Association (BAA) national teams committee director Mohammed Abdulaziz.
The championship is being held under the patronage of Supreme Council for Youth and Sports first deputy chairman, General Sports Authority president and Bahrain Olympic Committee chief His Highness Shaikh Khalid bin Hamad Al Khalifa.
In preparation for today's events, the official technical meeting was held with representatives from the participating delegations in attendance. On hand for Bahrain was BAA official Faten Abdulnabi.
Ruth will be running the 10km senior women's race, scheduled for an 11.45 am start.
The 25-year-old, who was also a former World Junior champion and Asian champion, will be one of several top Bahraini athletes going for gold in both seniors' races.
The men's run, also covering a distance of 10km, is scheduled for 4.45 pm. The senior men's podium ceremony will follow their event set for a 5.30 pm start. The senior women's awarding is scheduled for 5.45 pm.
There will be six races in all today at REHC.
Aside from the senior events, there will also be the girls' and boys' races for the youth, as well as men's and women's races for juniors.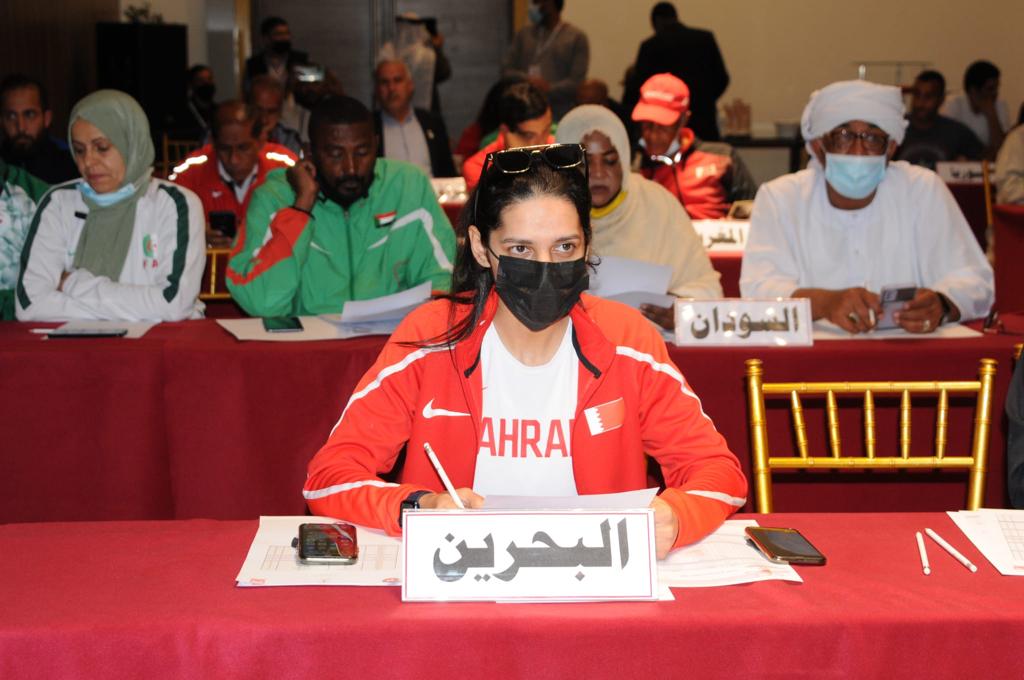 The races will begin at 9 am. Medals will be won for both individual and team categories in each event.
Teams must feature at least four athletes to be eligible for a medal. Following all the action, the delegates' dinner will be held at 8 pm at Golden Tulip Hotel in Manama. A total of 181 athletes representing 14 Arab nations are competing in the championship, which is being organised and run by the BAA in cooperation with the Arab Athletics Federation.
The countries taking part are Jordan, the UAE, Algeria, Djibouti, Saudi Arabia, Sudan, Syria, Iraq, Oman, Kuwait, Lebanon, Morocco, Yemen and Bahrain.
Bahrain previously hosted the Arab Cross Country Championship in 2015, which saw a record participation of 21 countries— the largest of the competition to date.
The BAA also organised the Asian Cross Country Championships in both 2008 and 2016, confirming its status as a major destination for events in this category of athletics.