Tawaareq triumphs in Bahrain Turf Series
TDT | Manama
The Daily Tribune – www.newsofbahrain.com
Tawaareq lifted the Al Riffa Cup yesterday in the fifth race of the 10 £50,000 handicaps that make up the prestigious Bahrain Turf Series at Rashid Equestrian and Horseracing Club (REHC) in Sakhir.
REHC High Committee chairman His Highness Shaikh Isa bin Salman bin Hamad Al Khalifa was on hand to watch the events. Victorious-owned Tawaareq, trained by Hesham Al Haddad, was ridden by last year's Bahrain International Trophy champion David Egan, who claimed his second triumph in the all-new turf series and the first for Victorious.
Egan had previously saddled Deep Intrigue to lift the Al Wasmiya Cup in the series' previous race last week. Finishing behind Tawaareq over 10 furlongs was Medal Winner for Al Mohamediya Racing and Hussain Aldailami while saddled by Paddy Mathers.
Arqoob came third for Little Staughton Farms Ltd, William Jarvis and Kieran Shoemark. Two-time Bahrain Turf Series winner Mars Landing, ridden by Neil Callan, could not complete a hat-trick, as the Al Mohamediya Racing contender came fourth.
Meanwhile, the eighth and final race of the day was for one of two Bahrain Jewellery Centre Cups. It was held over a six-furlong straight with a BD3,000 prize purse. Fighter Pilot was the winner competing for owners Esnaad Racing and trainer Hesham Al Haddad, while sadded by Husain Makki, who had a hat-trick yesterday.
Al Barg was the runner-up for Hasan Mefareh Alajmi, Hesham Al Haddad and Rosie Jessop, while Arriba Arriba was third for Hasan Mefareh Alajmi, Yousif Taher and David Egan.
Race four offered the other Bahrain Jewellery Centre Cup, and it was won by Sabreena for Victorious, Fawzi Nass and Husain Makki over nine furlongs. Ramani was the runner-up representing Al Afoo Racing, Mohammed Saeed and Hasan Al Saffar, while Campolina came third for Abdulla Fawzi Nass, Hesham Al Haddad and Rosie Jessop.
Porsche Cups
Three Porsche Cups were up for the taking yesterday in races seven, six and two. The seventh race, held over a six-furlong straight with a BD2,000 prize, was taken by Fares Kodiac for Marjan Syndicate, Abdulredha Abbas and Ali Samir.
Sahara Spear came second for Al Remah Stable, Abdulla Kuwaiti and Martin Seidl, while Koditime was third for Ali Jaafar Darwish, Abdulla Haji and Ahmed Maki. In race six, Gateway won over nine-furlongs and a BD2,000 prize for Mustafa Jaffar Ali Omran, Osama Hashim and Cameron Noble.
Prince Elzaam was second for Al Mohamediya Racing, Taleb Ali and Neil Callan, while Ecosystem was third for MKAR Racing, Haider Ebrahim and Ebrahim Nader. Gharbiya won race two to clinch the third Porsche Cup for Haider Ebrahim and Abdulla Faisal.
Tareekh followed in second over seven furlongs for Rashed Racing, Yousif Alboainain and Ebrahim Nader, while Sabha was third for HH Shaikh Isa bin Abdulla bin Isa Al Khalifa, Haider Ebrahim and Eoin Walsh.
In the first race of the day, held over seven furlongs with a BD1,500 prize purse, Al Ma'anagieh 1789 lifted the Fatees Al Hajeri Cup for KHK Racing, Hesham Al Haddad and Husain Makki, Al Krush 1823 was the runner-up and Al Krush 1786 came third.
Aslaan won the 10-furlong third race of the day for Al Mallah Syndicate, Abduljaleel Al Mallah and Marvin Grandin. Retort was second while Al Mukhtar came third.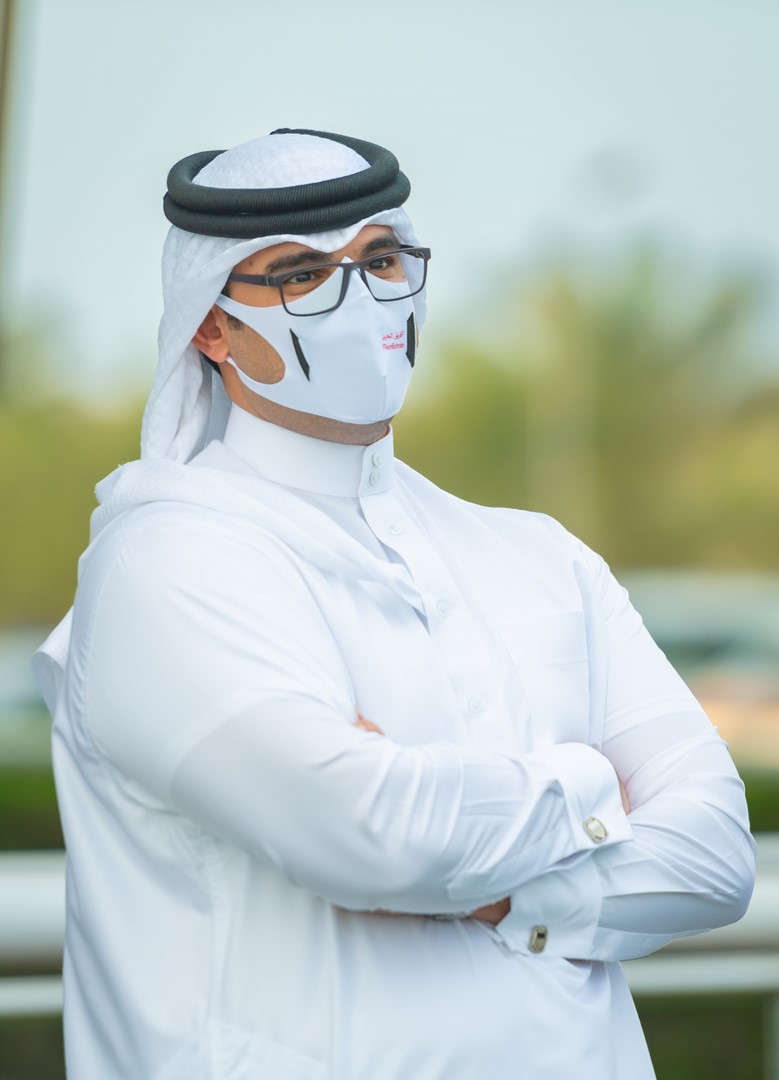 HH Shaikh Isa bin Salman bin Hamad Al Khalifa attends yesterday's races at REHC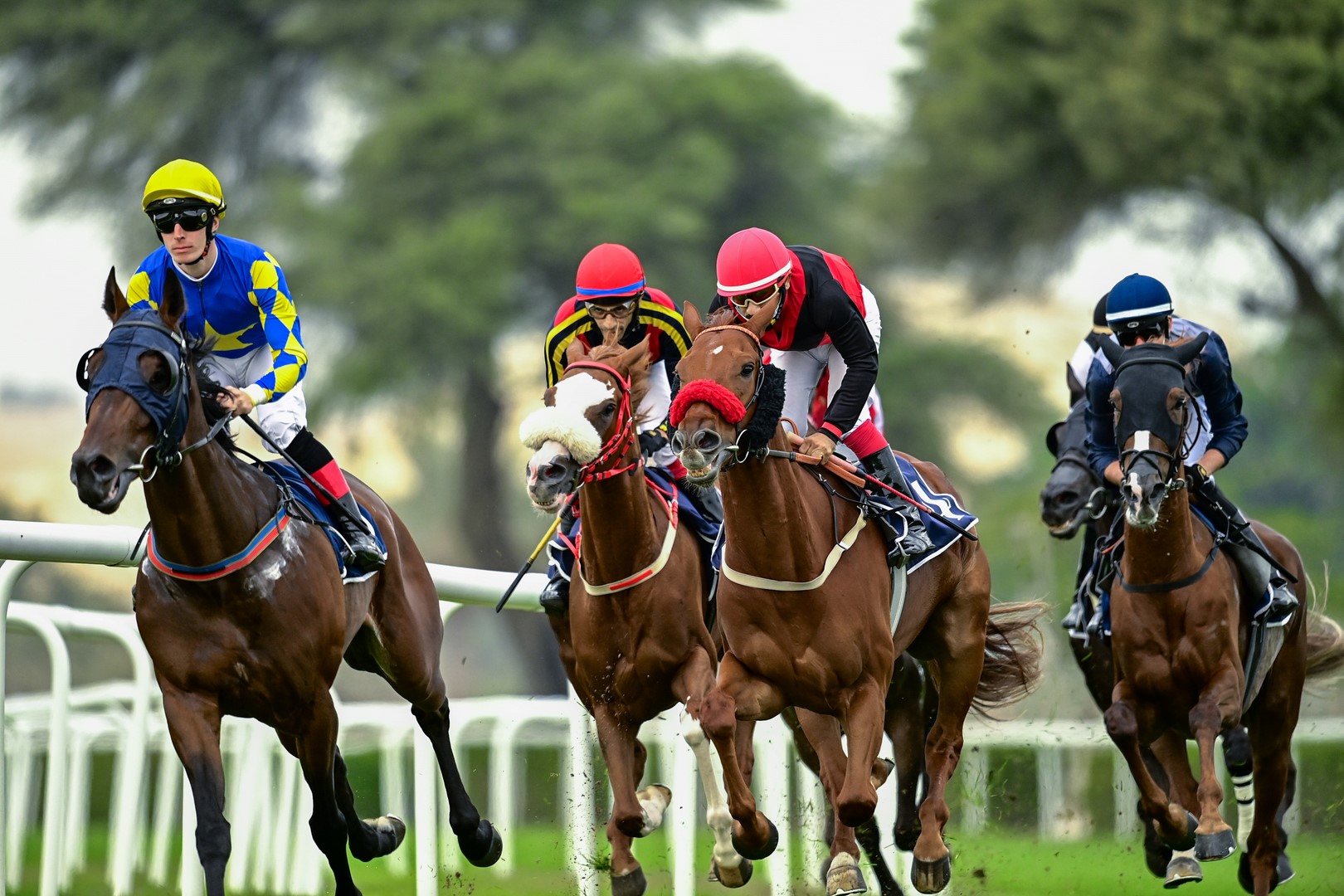 Action from yesterday's races