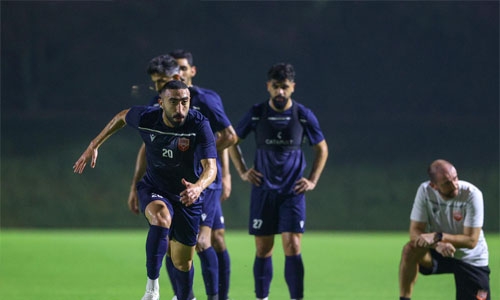 Bahrain set for 'difficult game' against Kuwait
TDT | Manama
The Daily Tribune – www.newsofbahrain.com
Bahrain is set to take on Kuwait tonight in a one-off qualifying match for the FIFA Arab Cup 2021, and head coach Helio Sousa says the national team is ready for a "difficult game". The contest is scheduled for an 8 pm kick-off at Khalifa International Stadium in Doha.
The Qatari capital is set to host the tournament later this year, with the participation of 16 national teams from across the region. Bahrain and Kuwait are vying for a place in the competition's first round, where they will face hosts Qatar, Iraq and Oman.
Speaking in his pre-match Press conference ahead of tonight's game, Sousa said yesterday: "It will be a difficult game. We already played two times against Kuwait in these past two years, and they have always been good games, hard games.
"We are two teams that have the hope and the belief that we can pass to the final stage of the competition. "We have prepared the best we can," Sousa said that the Bahrainis know what to expect against their Kuwaiti counterparts.
"We know the strongest points of Kuwait; we know of the experienced players that they have and the younger ones that are coming on," said the Portuguese tactician. "Their FIFA ranking doesn't correspond to the quality of the team, and it will be a good game for sure."
Sousa has called up 26 players for the match. It is the same group as the one that competed earlier this month in joint qualification for the FIFA World Cup 2022 and AFC Asian Cup 2023.
The squad includes Ali Haram, Ali Madan, Hamad Shamsan, Sayed Hashim Isa, Jassim Al Shaikh, Kumail Alaswad, Mahdi Humaidan, Mohammed Marhoon, Redha Isa, Sayed Baqer, Sayed Shubbar Alawi, Abdulwahab Al Malood, Ismaeel Abdullatif, Sayd Mohammed Jaafar, Waleed Al Hayam, Ahmed Bughammar, Ahmed Mirza, Mohammed Abdulwahab, Abdulla Hazaa, Mohammed Al Rumaihi, Rashed Al Hooti, Jassim Khulaif, Ahmed Nabeel, Abbas Fadhel, Ebrahim Lutfallah and Sayed Dhiya Saeed.
The Arab Cup will be held from November 30 to December 18 as a prelude to next year's World Cup. The tournament is being delivered by FIFA, and it is seen as a vital opportunity to test operations and facilities ahead of the 2022 global showcase.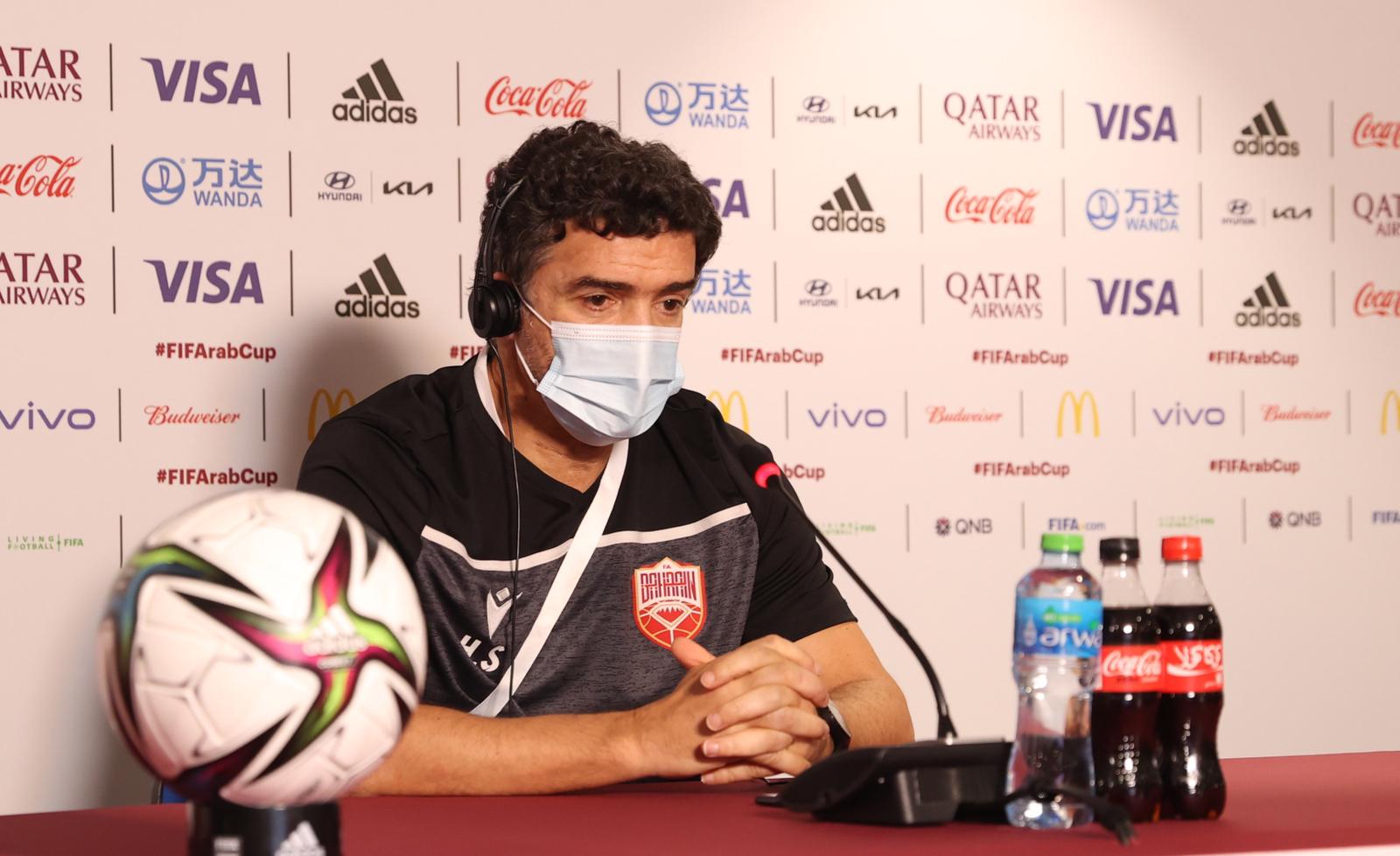 Head coach Helio Sousa speaks during his pre-match Press conference yesterday