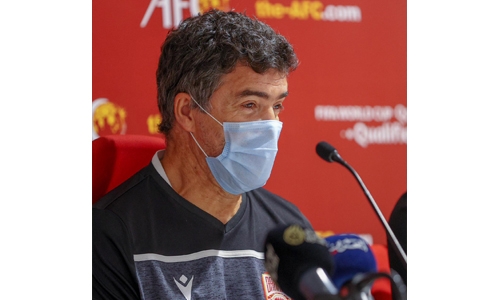 'We are there in the fight; we want it now': Bahrain head coach
TDT | Manama
The Daily Tribune – www.newsofbahrain.com
Bahrain head coach Helio Sousa said yesterday that the national team are ready to give all they have in their final three matches of joint qualification for the FIFA World Cup 2022 and AFC Asian Cup 2023.
The nationals kick off those Group C games tonight against Cambodia, to be played at the National Stadium in Riffa and scheduled for a 7.30 pm start.
Iran takes on Hong Kong in the other group contest starting 5.30 pm and taking place at the Shaikh Ali bin Mohammed Al Khalifa Stadium at Muharraq Club.
Speaking in his pre-game Press conference, Sousa said that Bahrain's internationals will be playing to win each of their remaining fixtures, as they hope to finish in the top two of Group C to have a chance of advancing in qualifying. "We play, as ever since we started here, to win; every game, against anyone," Sousa said.
"For sure, we are prepared for that. Sometimes it does not happen, but we are prepared. "We will go there and get what we need, that is three points in each game, starting tomorrow." He added: "We are there in the fight. We want it now!" The Portuguese tactician stressed on the importance of getting things off on the right foot in these remaining matches, starting with the first game against the Cambodians, whom they beat in Phnom Penh 1-0 with a Kumail Alaswad goal back in September of 2019.
"We always think of the next game," Sousa explained. "If we don't win the next game, the importance of the game after that, against whoever will be much less.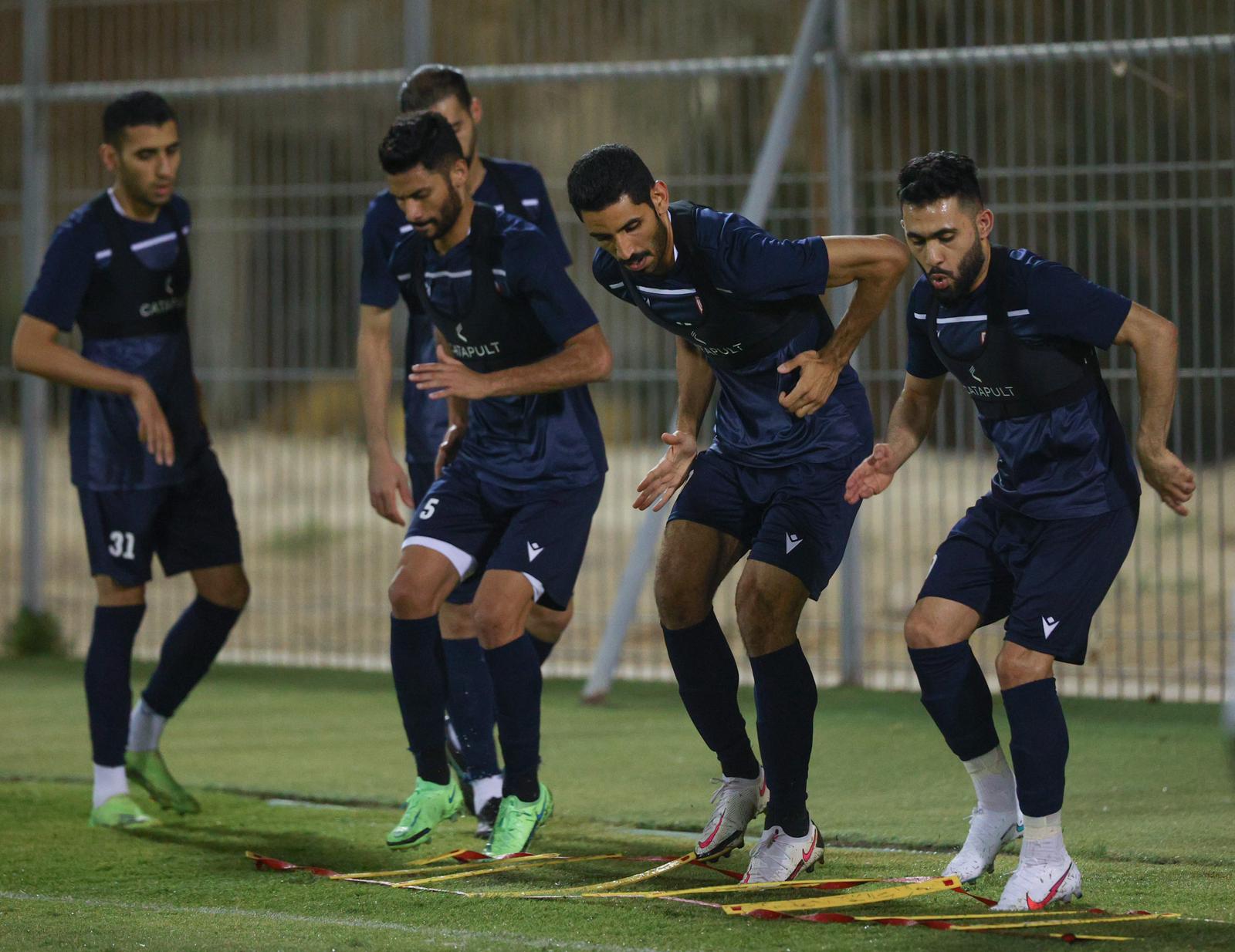 "We hope to be one of the two best in this group, but that situation does not depend just on us. But we will do the maximum to get the points from these three games." Sousa noted that their matches in the next two weeks are not only important for their qualifying bids for the World and Asian Cups, but also for the future of the national team.
"These games are more steps we have in our way to keep building as strong a team as we can," he said. "We know that we will play three very hard games, but in these kinds of games – playing with the best teams of Asia and then with one of the best teams in Europe [against Ukraine last week] – these are the games that we want, to keep building a stronger team. "To give the best opportunities and a high level of experience to our players, to be stronger every time.
"We have our hopes and our beliefs that we can build a better future with all the conditions; we are all together trying to achieve this, to keep building players with quality." Sousa praised Bahrain's fans for the tremendous backing they have been giving the national team, despite knowing that they will not be able to attend the matches due to COVID-19 restrictions. "All the support from the fans has been very important," Sousa said.
"If they could be with us, it will make a fantastic environment for our players and for sure give a big boost for us. This time, it is not possible to have them there, but we know they are with us.
And all the belief they have with us, for sure they will be with us watching on TV, and their hearts will be with us. "Their support puts our level to the highest that we can. We will fight for them because they are deserving, for all the support they are giving to the national team. "We are responsible to keep that fire!"