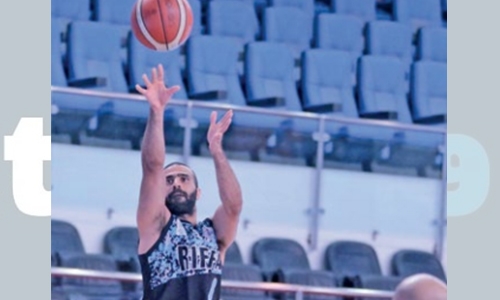 Riffa complete semi-final line-up for BBA Cup
Riffa booked their seat in the semi-finals of the Bahrain Basketball Association (BBA) Cup last night following a 73-61 victory over Bahrain Club in both teams' concluding preliminary round game. Riffa earned their fourth win in five outings and it helped them claim second place in Group B. With their ranking, they completed the line-up of teams for the tournament's last four. Bahrain Club suffered their fourth loss and are out of the competition.
The semis are scheduled to be played on Thursday, with Riffa taking on Group A winners Muharraq and Group B winners Manama facing Group A runners-up Nuwaidrat. In Riffa's triumph yesterday, they took control early in the contest and never allowed their rivals to threaten. Riffa led 23-13 at the end of the first quarter and remained 37-29 ahead at the half.
They stretched their advantage to 56- 43 heading into the final period, and then they cruised to the final whistle. Riffa enjoyed their biggest lead of 21 points midway through the fourth when Mohammed Khalid made a lay-up to put his team ahead 67-46. American professional Joseph Jones paced Riffa with 20 points and five rebounds in the win.
Ali Jassim added 17 including three three-pointers while Khalid had 10. Lightning-quick Bahraini guard Hussain Lulu led Bahrain Club in the loss with 22 points. Khalid Ali came off the bench to contribute 13 as did Fadhel Abbas with 11 markers.