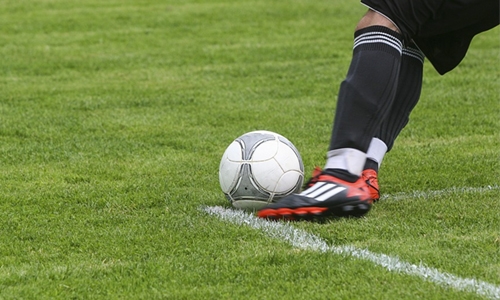 Arabian Gulf Cup draw lands Bahrain in tough group
Bahrain were drawn in a tough Group B last night for the 24th Arabian Gulf Cup, taking place later this month in Doha. The other teams in their division are defending champions Oman, Saudi Arabia and Kuwait. Group A includes hosts Qatar, Iraq, Yemen and the UAE. The draw was held yesterday in the Qatari capital by the Arab Gulf Cup Football Federation.
The tournament dates have been reset and it is now scheduled to take place from November 26 to December 8. Matches are expected to be played at Khalifa International Stadium in Doha. Bahrain are competing in the event after originally pulling out last July.
The Saudis and Emiratis had also previously withdrawn, but they too are now taking part. The tournament schedule had already been set before the return to participation of Bahrain, Saudi and the UAE. This forced the draw to be held once again yesterday, in the presence of officials from all participating countries. A new schedule of matches will also be issued in the coming days. Bahrain have taken part in all but the 1972 edition of the previous Gulf Cup competitions.
The Bahrainis have never won the title, but finished as runners-up four times while claiming the bronze medal thrice. The last tournament was held in Kuwait in 2018. Oman defeated the UAE in a tight penalty shootout in the final. Bahrain finished fourth overall after losing in the semi-finals.