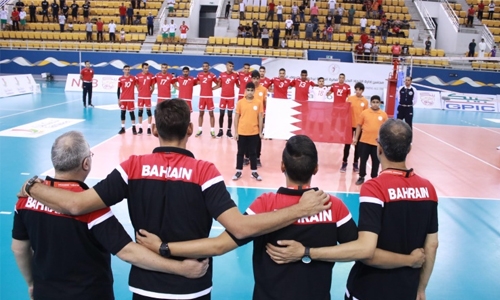 Hosting FIVB U21 Worlds reinforces Bahrain's position on global sporting map: Shaikh Nasser
HH Shaikh Nasser bin Hamad Al Khalifa stressed on the importance of hosting international sports tournaments in the Kingdom of Bahrain in order to strengthen the country's position on the global sporting map and to highlight its capabilities of being amongst the elite organisers of such world-class events.
His Majesty the King's Charity Works and Youth Affairs Representative and Supreme Council for Youth and Sports President was speaking as Bahrain gets set to host the FIVB Volleyball Men's U21 World Championship 2019 from Thursday.
HH Shaikh Nasser said that Bahrain's staging of the world championship is an embodiment of the directives and care given by His Majesty King Hamad bin Isa Al Khalifa, with the unparalleled support of HRH Prince Khalifa bin Salman Al Khalifa, the Prime Minister, and HRH Prince Salman bin Hamad Al Khalifa, the Crown Prince, Deputy Supreme Commander and First Deputy Prime Minister.
His Highness added that this year's event continues on the success of the past two years, when Bahrain hosted the FIVB Volleyball Boys' U19 World Championship in 2017 and then the Asian Men's U20 Volleyball Championship last year. Tournament action is scheduled to begin from 11.30am on Thursday.
Eight matches are scheduled each day for the first round. Preparations are already complete at the two arenas located at the tournament venue at Shaikh Isa Sports City in Riffa.