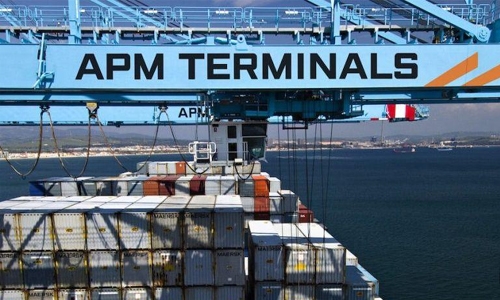 Bahrainis dominate APM Terminals' IPO
Bahrainis dominated APM Terminals' IPO, which also saw applicants from 22 nationalities, according to a statistics released by SICO. SICO, in a statement, said 83 per cent of the applicants were Bahrainis, with KSA applicants representing 22pc of the total value of the IPO. "We also saw applicants from 22 nationalities including India (9.3pc), KSA (1.6pc), Egypt (1.0pc), the UK (0.7pc), Kuwait (0.6pc), and Oman (0.6pc) among others," said Wissam Haddad, Head of Investment Banking and Real Estate at SICO.
Statistics indicate that the BD11.880 million initial public offering attracted a broad investor base and strong demand from reputed family offices, international and regional asset managers, insurance companies and large corporations as well as a diverse retail base and corporates from across the region. The 5.4 times subscribed public offering received a total of 827 eligible applications. Institutional applicants represented 88pc by the value of applications and 11pc by the number of applications while retail investors (those applying for up to 100,000 shares) represented 12pc by the value of applications and 89% by the number of applications.
The average number of shares applied for per applicant was 979,000 for institutional investors and 15,910 for retail investors at an average value of BD 646,140 for institutional and BD 10,500 for retail investors. "The IPO has once again put the spotlight on Bahrain as a vibrant investment destination that offers investors across the region with new opportunities to take part in its growth story," said SICO CEO, Najla Al Shirawi.
SICO, acted as the mandated lead manager, underwriter, market maker and participating broker for the IPO, will provide price stabilization and market making services for APM Terminals Bahrain from the start of trading. APM Terminals Bahrain will start trading on the Bahrain Bourse on December 9th under the symbol APMTB and the Constituent General Meeting will be held on December 13th at the Gulf Hotel Bahrain.