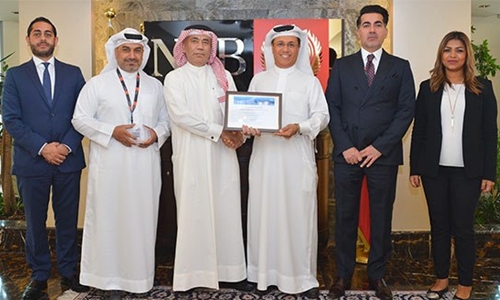 NBB wins Citi Bahrain's performance excellence award
The National Bank of Bahrain (NBB) has received a special award from Citi Bahrain for its leadership in the payment space. The Citi 2017 Performance Excellence Award honours NBB for achieving a Treasury Straight- through Processing (STP) rate of 99 per cent and Commercial STP rate 95pc during 2017.
Correspondent Banking Group Director at Citi, Abdul Mohsin Al Mahdi presented the Award to NBB's Chief Executive – Treasury, Capital Markets & Wealth Management, Hussain Al Hussaini. Al Hussaini said that it was an honour for NBB to be recognised for high quality of payment performance and standards.