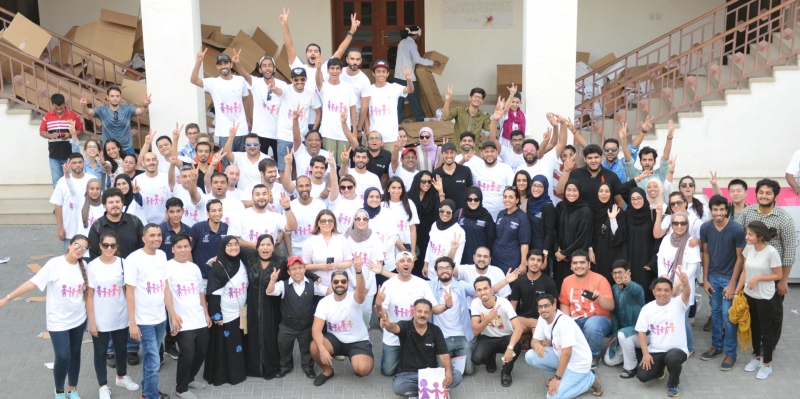 Ramadan community-driven initiatives across Bahrain
There is no other month of the year in which people are more giving and more compassionate than in the holy month of Ramadan. People make extra efforts to help the needy, families and relatives get together, neighbors exchange food and visit each other.
In true Ramadan spirit, VIVA Bahrain, through its Corporate Social Responsibility arm, VIVA Jusoor, has commenced its annual Ramadan community-driven activities for the fifth consecutive year.
The many initiatives involve VIVA Iftar Sa'em which brings volunteers and 'VIVA Hands' team to distribute Iftar meals to the less fortunate across labour camps and local souqs. VIVA is also distributing food parcels to less fortunate families and complimentary water bottles at mosques during Taraweeh and Qeyam Al-Layl prayers.
Commenting on the initiatives, Shaikh Zeyad Bin Faisal Al Khalifa, VIVA Chief Government Affairs Officer said, "Whether, through community activities or

charity

drives, we always make an effort to celebrate the spirit of Ramadan with all segments of the Bahraini society. Through this, we also hope to encourage the community to get involved in volunteering and charitable work and promote a culture of sharing, caring and social solidarity."
Yousif & Aysha Almoayyed

Charity

made its 7th financial donation for the penalty shootout which was organized by Bahrain Special Olympics to support athletes with disabilities.
The donation was handed by Alia Al Tajer from Y.K. Almoayyed & Sons (YKA), to Abdul Fattah Kamal from Bahrain Special Olympics, at YKA head office in Manama.