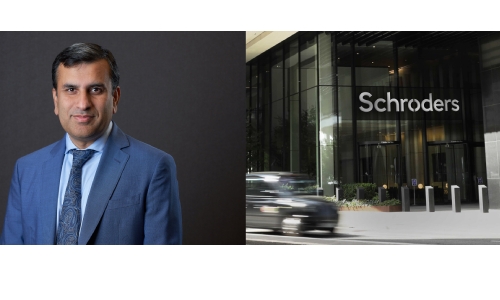 GFH partners with Schroders Capital
TDT | Manama
The Daily Tribune – www.newsofbahrain.com
GFH Financial Group yesterday announced it has entered into a strategic partnership with Schroders Capital which has $70 billion of assets under management.
As part of this strategic partnership, GFH will work with Schroders Capital to invest in select private equity and venture capital deals on a discretionary basis.
Schroders Capital is the private markets investment division of Schroders, the global asset management group which manages $968 billion of assets on behalf of its clients.
Under this strategic arrangement, GFH will invest in select investments alongside Schroders Capital, across a range of defensive and downturn resistant sectors such as healthcare, education, technology and consumer.
One of the key co-investments undertaken is a global healthcare education provider, which has clear leadership positions across several European countries, as well as in Latin America.
The company, which has a large network of 35k students across 10 countries with 140 sites worldwide, has implemented strong digital capabilities and is solidly profitable with tremendous growth potential.
Commenting, Hammad Younis, CIO of GFH, said, "This strategic partnership with Schroders Capital strongly aligns with GFH's vision of building a robust European and American private equity investment platform, an area where we continue to focus and expand both organically as well as inorganically through partnerships, JVs and acquisitions of GP stakes."
Younis added, "We've long identified healthcare as an important strategic area for growth and we believe that Covid has been a catalyst to further capital allocation to the sector in order to build a safe and sustainable world."
Rainer Ender, Head of Private Equity, Schroders Capital, said, "The investment opportunities remain extensive and I am sure that by working together we can take advantage of some exciting private equity and venture capital deals.
We are already looking forward to giving GFH the opportunity to benefit from attractive buyout and growth companies in Europe and the Americas."