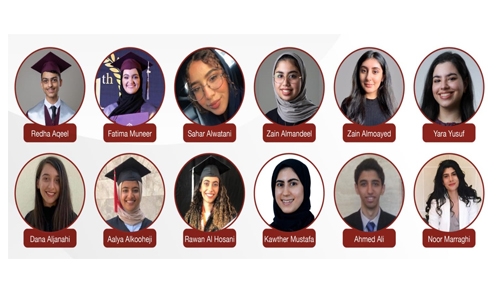 US$2 million in 12 years: ARKIS funding dreams
TDT | Manama
The Daily Tribune – www.newsofbahrain.com
The Abdul Rahman Kanoo International School has injected more than 2 million US dollars into the educational system of Bahrain in the past 12 years. The school had done it under the umbrella of the Abdulrahman Award Programme, which commenced in 2011.
To date, the scholarship programme has funded the education of 12 students, who had their education from as far as Stanford, Notre Dame and several elite UK Universities.
In 2020, the school achieved the highest IB grade in the Kingdom (40 points).
This year, six students within the 2021 graduating class received above 40 (points) in the IBDP- the most number of students in the schools' 24-year history. In parallel and over the last two years, the number of students entering IB and IGCSE has increased.
The school had seen Cambridge IGCSE results increase over the past two years. 30% of the 2021 cohort awarded A* to A grades, and 79% (included within the 30%) of all students received A*-C grades.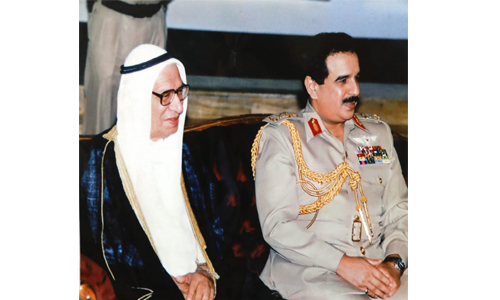 However, ARKIS, the school said, had shut its registration for this academic year as per the MOE guidelines for school intakes (Sept 15th, 2021). Like other establishments, the school said the pandemic also impacted its activities.
But, the school did overcome this by smartly shifting to virtual mode, as directed by the Ministry of Education and the National task force combating the COVID-19 pandemic.
"Not one day was dropped from the school calendar," the school said, thanking Kate Moskwa, the then Vice-Principal, for the achievement, for helping staff complete at least Level 1 Google Educators courses.
She is now the Principal of the school.
Thanks to the School Clinic, there was also no incidence of cross-infection during the past 18 months, gaining plaudits of MOE and Assistant U/Sec of Public Health.
In March 2020, the school initiated a new strategic plan, which has its basis on four pillars. 1. Leadership, Governance, and Management 2. Teaching, learning, and student attainment 3. Health, safety, and child protection 4. Support, guidance, and student development.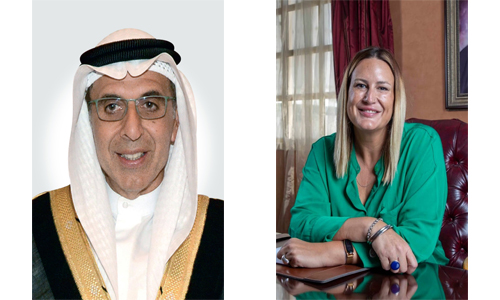 The efforts paid off well, with the school grabbing 11/11 during a review on "Exceptional Circumstances" by the Education and Training Authority in Feb 2021.
Student Support Department, online courses and annual Abdul Rahman Principal Award established.
The school did all these by maintaining staff level at 35%, as instructed by the Ministry of Labour.
Meanwhile, a "Drive-Thru" graduation ceremony at Bahrain International Circuit made headlines and gave students much-needed enthusiasm. Community engagement efforts and awareness sessions also continued, but virtually.
The school said that the next academic year would see the start of its 25th anniversary.