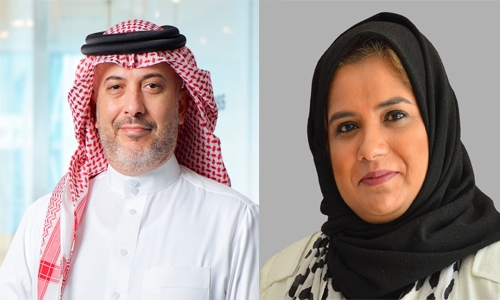 Bahrain Bourse, Injaz Bahrain launch National Challenge for smart investor programme
TDT | Manama
The Daily Tribune – www.newsofbahrain.com
Bahrain Bourse will be launching a national challenge in collaboration with INJAZ Bahrain for Smart Investor Programme participants to spark engagement and inspire students to utilise their learnings during the programme. Since its inception, BHB has conducted the programme for three consecutive academic years.
It will commence in October and continue until April next year. The programme is open to 4th-grade elementary students enrolled in the Smart Investor Programme and have completed all seven sessions. The filtration process will take place through a test upon completion of the programme, and the top 30 scoring students will be qualified to compete across schools. For entry submissions, video format presentations will be requested from students to have them present their opinions on statements related to the programme's objectives. Shaikh Khalifa bin Ebrahim Al-Khalifa, CEO of Bahrain Bourse commented, "Since the launch of the programme, we have achieved a key milestone of engaging up to 15,000 students. The challenge is another element to encourage young students to engage and apply their accumulated knowledge and skills to real-life situations involving financial issues and decisions."
"Financial education is needed at various levels: basic financial education, investor education, and thereby resulting in more informed investment decisions. These programmes are crucial, especially to tackle and address a more complex world. To increase financial literacy among the youth falls in line with the Kingdom's 2030 vision to better shape our society," Shaikh Khalifa added. Hana Sarwani, the Executive Director at INJAZ Bahrain commented "Promoting Financial Literacy through INJAZ programs is one of INJAZ Bahrain's core pillars where we focus on enhancing the money management, financial planning and investment awareness knowledge."
The Smart Investor programme is a national awareness programme that was launched in 2018 in collaboration with INJAZ Bahrain. The program equips young students with basic concepts related to money management, savings and smart financial planning through interactive edutainment activities to assist them in making sound financial decisions.