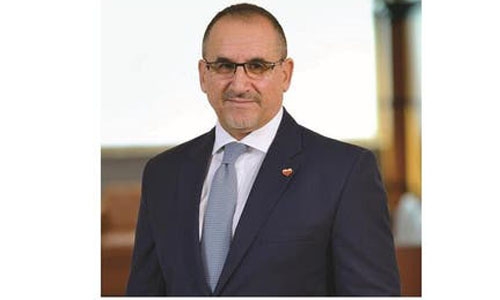 BisB names winner of Innovation Challenge
TDT | Manama
The Daily Tribune – www.newsofbahrain.com
Verofax, founded by Wassim Merheby and their technology partner Turnkey Lender, has been named as the winner of the "BisB Innovation Challenge" competition held in partnership with the CBB Digital Lab "FinHub 973".
Verofax proposed a unique approach and emerged as the Fintech with the potential to build a promising Proof of Concept (PoC) for the sought solution.
The appointed judging panel comprising of Osama Nasr, Chief Information Officer of BisB, Wesam Baqer, Chief Corporate & Institutional Banking of BisB, and Yasmeen Al Sharaf, Head of Fintech and Innovation Unit at the Central Bank of Bahrain (CBB); deliberated to make an initial selection of ten applicants, which were subsequently narrowed down to five that presented in a demo day on 18 January 2021.
Panel judge Wesam Baqer, Chief Corporate & Institutional Banking of BisB reiterated the support of the winning FinTech, stating, "We are confident that the Credit Scoring solution will bring a level of innovation to the banking industry that is both convenient and safe.
The sought solution will ultimately simplify money matters for our customers' securely, and it will streamline internal operations while providing them with data-backed intelligence, allowing us to deliver an exceptional level of service, which was ultimately the determining criteria in our selection of the winning participant." Chief Executive Officer of BisB, Hassan Jarrar, said.
"The BisB Innovation Challenge and tech-focused Fintech Competitions of this nature are imperative for innovation in this day and age, especially considering the upcoming challenges facing the financial industry, both in the wake of COVID-19 and in order to effectively bridge the existent gap we have in the market when it comes to innovative Fintech solutions."