Hidd ranks first in world in 'transport and warehousing cost-effectiveness'
TDT | Manama
The Daily Tribune – www.newsofbahrain.com
The Hidd area has ranked first in the world in the Transport and Warehousing Cost-Effectiveness category.
This was according to the Transport and Warehousing Cities of the Future ranking, produced by fDi Intelligence which is a specialist division of the Financial Times.
fDi Intelligence examined a range of data points including the cost of construction permits, fuel prices, electricity prices, and tax rates amongst others. Egypt's Port Said and Damietta, as well as Dubai and Abu Dhabi, were included in the top 10.
Strategically located, Bahrain has earned a reputation as a key regional transport and logistics hub and is fast emerging as a major distribution and fulfilment centre hub.
Despite a global supply chain disruption due to the coronavirus (COVID-19) pandemic since last year, the Kingdom of Bahrain has performed above expectations in a sector long dominated by the Asia-Pacific region.
It also strengthens the country's position as the Middle East's transport and logistics hub. Bahrain was also among the top 10 best-performing countries in the Economic Potential category.
The top ranking for cities overall was awarded to Hong Kong, with Dubai and Abu Dhabi at fourth and sixth places, respectively. The Kingdom is also one of the region's most cost-effective distribution hubs.
According to the KPMG Cost of Doing Business Report for the year 2019, Bahrain offers up to 43% operational costs savings, which is less than its regional neighbours.
Likewise, its cost of living is 33% less than other destinations in the region. In addition, there are no corporate and income taxes and no restrictions on operating in free zones.
"Bahrain has long prided itself in offering the many global manufacturing and logistics players a place to call home with some of the most competitive setup and operating costs in the GCC," said Transportation and Telecommunications Minister Engineer Kamal bin Ahmed Mohammed.
"We are therefore delighted that the area in Hidd has been ranked so highly by fDi Intelligence for cost effectiveness in the Transport and Warehousing sectors – a testament to the Kingdom's reputation as the region's transport and logistics hub."
He added: "The year 2020 has been a challenging year for transport and logistics globally, but thanks to Bahrain's strategic location at the nexus of the Middle East and our technologically streamlined customs processes, we have been able not just to maintain the continued flow of cross-border trade but enhance it, seeing a 13.5% year-on-year surge of shipments into Khalifa Bin Salman port in the first nine months of 2020.
"In 2021, we look forward to building on the successes of 2020, and welcoming many more global transport and logistics players seeking an efficient and cost-competitive gateway to the region's largest market and beyond."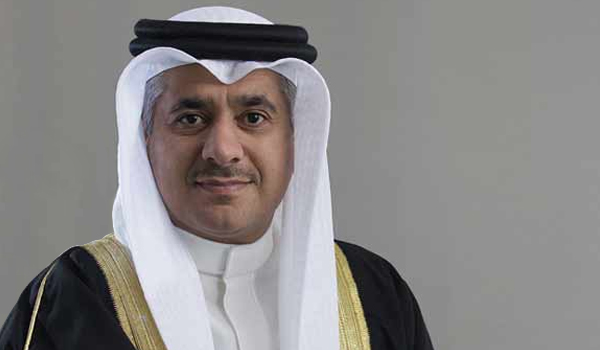 MINISTER KAMAL BIN AHMED MOHAMMED