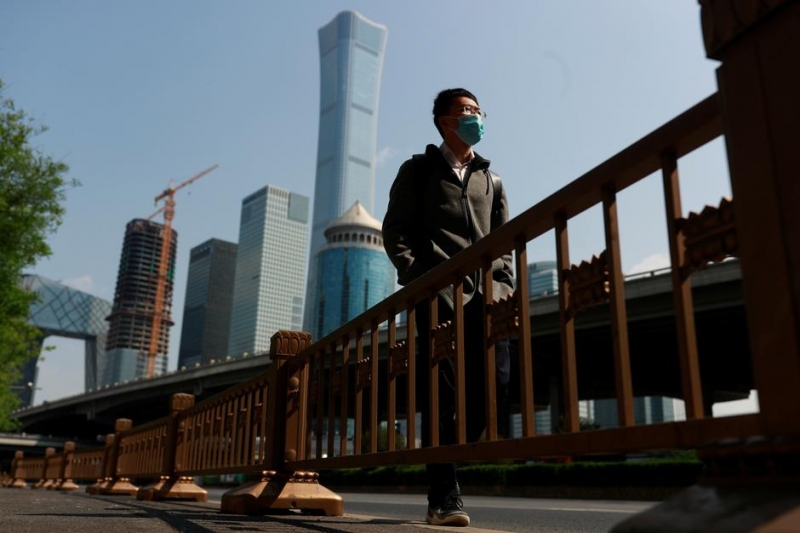 China's first quarter GDP shrinks for first time on record
Beijing
China's economy contracted for the first time on record in the first quarter as the coronavirus shut down factories and shopping malls and put millions out of work. Gross domestic product (GDP) fell 6.8 per cent in January-March year-on-year, official data showed on Friday, a slightly larger decline than the 6.5pc forecast by analysts and reversing a 6pc expansion in the fourth quarter of 2019.
It was the first contraction in the world's second-largest economy since at least 1992, when official quarterly GDP records were first published. Providing a silver lining was a much smaller-than-expected fall in factory production in March, suggesting tax and credit relief for virus-hit firms was helping restart parts of the economy shut down since February. On a quarter-on-quarter basis, GDP fell 9.8pc in the first three months of the year, the National Bureau of Statistics said, just off expectations for a 9.9pc contraction, and compared with 1.5pc growth in the previous quarter.
Statistics bureau spokesman Mao Shengyong told a press briefing after the data that China's economic performance in the second-quarter is expected to be much better than in the first. Industrial output fell by a less-than-expected 1.1pc in March from a year earlier. Highlighting the challenges in consumption, however, was a 15.8pc fall in retail sales, which was larger than expected. Fixed asset investment dropped 16.1pc in January-March from a year earlier. For 2020, China's economic growth is expected to tumble to 2.5pc, its slowest annual pace in nearly half a century, a Reuters poll showed this week.