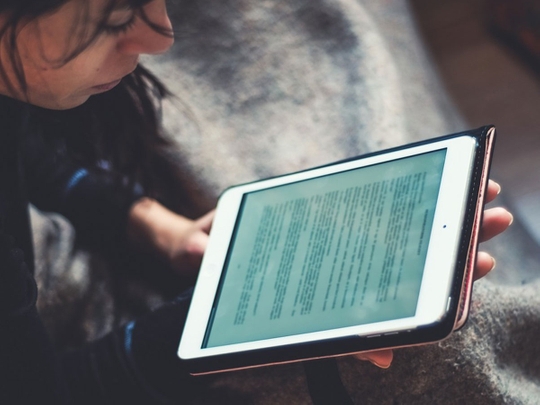 Abu Dhabi gets ready for Sunday's distance learning launch
Abu Dhabi
Abu Dhabi Department of Education and Knowledge (ADEK) said on Saturday it has been working closely with private schools and technology partners to prepare Abu Dhabi schools for the kick-off of distance learning, starting Sunday.
The discussions follow the UAE Ministry of Education's decision to temporarily suspend schools as a preventative measure in light of Covid-19.
More than 200 private schools and 13 charter schools across Abu Dhabi will use multiple initiatives to address challenges facing the continuity of learning, ADEK said in a statement carried by state news agency WAM.
Sara Musallam, chairperson at ADEK, said: "I'm extremely proud of how our entire community, from educators to private sector partners came together to rise up to the challenge. Our mission at ADEK is to empower education, and we were determined not to allow anything to stand in the way of our children getting a quality education."
With the aim of tackling the distance learning challenge head on, she said ADEK, in partnership with Microsoft, has hosted training sessions for educators on best practices for virtual classrooms.
ADEK has also set up an online knowledge-sharing platform featuring 1,014 education files, allowing teachers and educators to access learning resources and material.
"We have been working with educators and technology partners around the clock to ensure that schools are able to deliver learning efficiently and without disruption... We have worked hard to address parents' concerns around the potential interruption to their children's education, and in just two weeks, we developed turnkey solutions that will enable students to continue learning in a safe environment from home," Musallam added.
ADEK has now equipped all schools with the necessary platforms as needed, free of charge. In collaboration with telecommunication provider du, ADEK has also ensured connectivity in the areas where students live.
To date, ADEK is set to provide over 15,150 tablets, 7,000 SIM cards and 3,000 MiFi devices to facilitate distance learning across institutions.
Separately, First Abu Dhabi Bank has partnered with the Ministry of Education to support its distance learning platform.
The bank will provide laptops worth AED5 million to students in the UAE