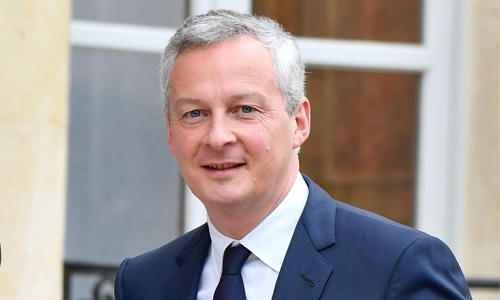 Renault - Fiat merger 'good opportunity'
A proposed merger between Renault and Fiat-Chrysler remains a "good opportunity," France's finance minister said yesterday, after the Italian-American carmaker withdrew the offer over "unreasonable" political resistance from Paris. "A merger project with FCA remains a good opportunity," Bruno Le Maire told reporters in Tokyo, where he is meeting Japanese officials after this weekend's gathering of G20 finance ministers.
But he said any merger would have to ensure the "durability" of Renault's alliance with Japanese automakers Nissan and Mitsubishi Motors, as well as preserve manufacturing jobs in France. On May 27, FCA stunned the auto world with a proposed "merger of equals" with Renault that would -- together with Renault's Japanese partners Nissan and Mitsubishi Motors -- create a car giant spanning the globe.
A combined group would be by far the world's biggest, with total sales of some 15 million vehicles, compared to both Volkswagen and Toyota which sell around 10.6 million apiece.