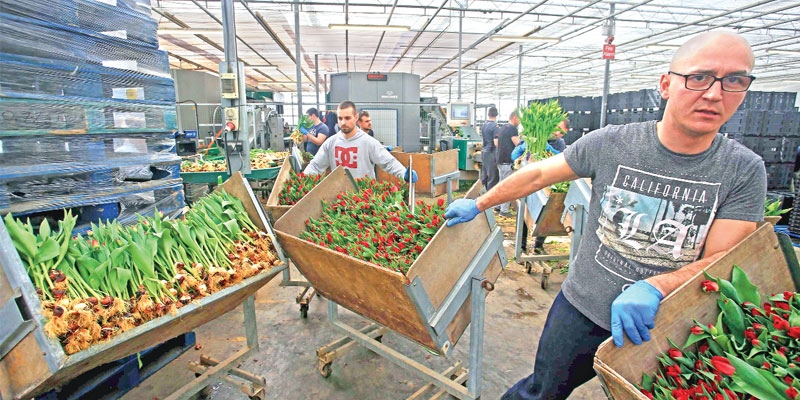 Boston now a 'lot angrier'
In the 2016 referendum, the market town of Boston in eastern England was the epicenter of the Brexit vote that shocked the world. Fast forward to now and voters are furious that Brexit has been delayed due to gridlock in parliament, while integration between locals and Boston's thriving new east European population remains a struggle. "Boston is a lot angrier than it was," said Judith Churrah, 66.
"Two and a half years on and we are no further forward. The anger is not against migrants but against the politicians," she explained. "Burn down parliament." Some 75.6 percent of Boston voters wanted to leave the European Union in the June 2016 referendum -- the highest figure in the UK -- which highlighted unease about the effects of a rapid immigration boom in this otherwise overlooked town. Boston is a hub for the vast, fertile Fens inland.
The town changed dramatically after eight ex-communist nations entered the EU in 2004, with thousands, particularly from Poland and the Baltic states, drawn by ready work in Britain's food-producing heartland. But the migration surge collided with the 2008 financial crisis, when the money from central government dried up, meaning the influx was not matched with infrastructure expansion, fuelling the Brexit vote.
The Office for National Statistics estimated that in 2017, 20,000 of the 68,000 people in Boston were foreign-born, up from 6,000 out of 57,000 in 2004.
Breaking bread together
The referendum outcome triggered attempts to bridge the divide between older and newer Bostonians. Saint Botolph's Church, Boston's towering landmark, hosts regular food and drink events to facilitate cross-community chat. "Through learning about each other, we become more comfortable with each other," said Adam Kelk, the church's operations manager.
The annual Boston Marathon was also launched in 2016 in an attempt to promote cultural integration. "Sport and common activities are by far the best way of addressing the problem, integrating and reducing tensions," said the event's chairman Richard Austin. This year's event ran on April 14, the day before the more famous US Boston Marathon.
Data shows around half of those who did the simpler five-kilometer fun run have Bostonpostcodes. "Each year, more and more of the immigrant population are getting involved," said Austin.