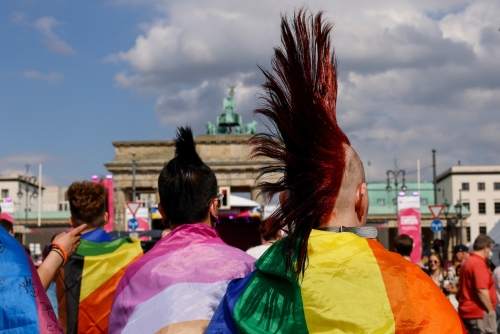 Bahrain lawmakers strongly condemn US Embassy tweets on Pride Month
TDT | Manama
The Daily Tribune – www.newsofbahrain.com
The House of Representatives and Shura Council Members of Bahrain yesterday issued a strong condemnation against the tweets posted by the US Embassy in Bahrain in observance of Pride Month.
Terming the statements as a "blatant" provocation against Bahraini society, the Parliament members said the actions violated Bahrain's social, traditional, and moral values. The Embassy tweeted: The US Embassy in Bahrain wishes everyone a happy Pride Month!"
The councillors firmly asserted that the promotion of anything contrary to human nature and the principles of monotheistic religions is unacceptable and must be addressed to safeguard societies and protect people from abnormal ideologies that seek to distort human nature.
Furthermore, the Parliament called upon embassies and diplomatic missions to respect the laws and values of the society in which they operate. Members emphasised that diplomatic missions should refrain from promoting campaigns that contradict virtues, common sense, and the principles and laws outlined by the United Nations for diplomatic operations.
The Parliament categorically affirmed that Bahraini society unequivocally rejects such calls and actions, which are perceived as part of systematic campaigns aimed at infiltrating both human and Islamic societies.
Echoing the sentiment expressed by the House of Representatives, members of Bahrain's Shura Council have also come forward to reject the tweets made by the US Embassy. In a unified voice of disapproval, the council members denounced the action as contrary to the values and principles upheld by Bahrain.
They labelled it a "blatant" provocation directed at Bahraini society, expressing their strong rejection of such behaviour. The Shura Council members also emphasised the inconsistency of the tweets with the cultural and moral fabric of the nation.
This, however, is also not the first time that the US Embassy in Bahrain has made such provocations. The embassy officials had also sparked condemnation last year with similar remarks. At that time, the members of the Shura and Representative Councils in Bahrain had called on the embassy to apologise for violating diplomatic agreements requiring it to respect the laws of host countries.