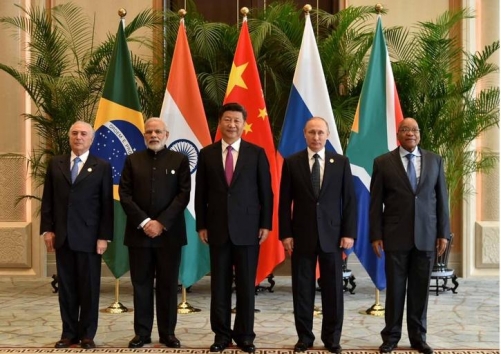 30 nations, including Bahrain, eye joining new BRICS currency
TDT | Manama
The Daily Tribune – www.newsofbahrain.com
Around 30 countries, including Bahrain, Saudi Arabia, and the United Arab Emirates, have reportedly expressed their interest in joining BRICS, an economic alliance comprising Brazil, Russia, India, China, and South Africa, and adopting a new currency.
These countries have indicated their willingness to embrace the currency proposed by BRICS. Other nations, such as Afghanistan, Algeria, Argentina, Bangladesh, Belarus, Egypt, Indonesia, Iran, Kazakhstan, Mexico, Nicaragua, Nigeria, Pakistan, Senegal, Sudan, Syria, Thailand, Tunisia, Turkey, Uruguay, Venezuela, and Zimbabwe, have also shown interest in joining the BRICS alliance.
Experts speculate that this alliance could potentially compel European countries to use the new currency instead of the US dollar for oil transactions. South Africa's top diplomat to BRICS, Ambassador Anil Sooklal, has indicated that the alliance is expected to expand this year, with several countries formally and informally applying for membership.
The decision to expand the alliance will be made during the BRICS summit scheduled for August in South Africa. Russian lawmaker Alexander Babakov, as quoted in reports, has mentioned that the BRICS nations are working towards creating a new payment medium.
Babakov further stated that the new currency would be backed by gold and other commodities, including rare-earth elements. These remarks were made during the India-Russia Forum in New Delhi. Meanwhile, the Russian state-owned news agency, Sputnik, has reported that the new currency has the potential to reduce global dependence on the US dollar and Euro.