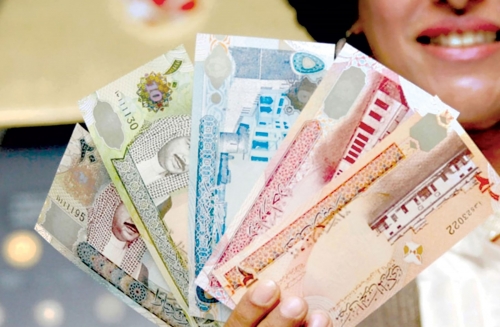 Fresh banknote shortage in Bahrain dampens Eid gift-giving tradition
TDT | Manama
The Daily Tribune – www.newsofbahrain.com
Eid, which marks the end of the holy month of Ramadan, is a joyous occasion celebrated all around the globe. It is a time for spiritual reflection, family gatherings, and giving to those in need.
One of the cherished traditions of Eid is exchanging gifts with loved ones. It could be anything from a new outfit, a box of sweets, or freshly minted bank notes. That, however, also forms the crux of the issue.
A Banker here says fresh notes had become difficult to acquire, especially during special occasions, citing a shortage leading up to the holiday, AlAyam reports. The banker, who chose not to disclose his name, confirms that the fresh notes offered for holidays are not good enough to meet the high demand, especially during Eid, and do not meet more than 5% of the needs of citizens and residents.
Banks, the officer said, distributes these new notes for only a few hours, as they run out quickly. Mostly, people get hold of these fresh notes by working through their contacts or relatives at the bank.
He, however, also confirms that the solution is hard to come, as it is impossible to issue new banknotes in large numbers. "This is, especially, because Bahrain is moving away from physical cash, in a bid to popularise digital channels for financial transactions," the report quoting the banker said.
680 million banknotes
The latest statistics by the Central Bank of Bahrain indicate the volume of printed and circulating currency as 680 million banknotes, of which 150 million dinars are in banks and about 530 million dinars are in the market.
The report also suggests there are 200 million coins in circulation. Besides, there are 40 million half dinar notes, 25.60-million-dinar notes, 7.38 million five-dinar notes, 7.16 million ten-dinar notes, and 25.66 million twenty-dinar notes.
The AlAyam report, citing the 2019 population census, also says that there are 379,000 children under 19 years of age in Bahrain, or 26% of the total population of the Kingdom of Bahrain. The total population is 1,484,000 individuals.