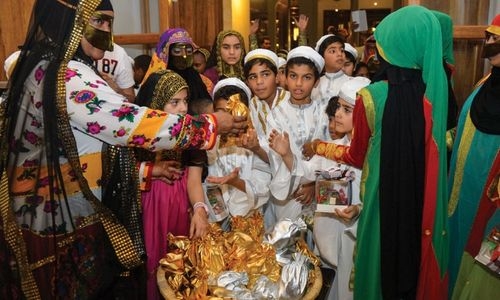 Gergaoon tradition lives on for Bahrain youth and families
TDT | Manama
The Daily Tribune – www.newsofbahrain.com
Report by Zahra Ayaz
Ramadan brings blessings and joy, and nothing sparks joy and celebration like "Gergaoon," a beloved Ramadan tradition among the youth and their families.
The children typically dress traditionally and knock on the doors of friends and family while looking forward to the night's sweets and treats.
In the early days, children would receive wheat, dates, rice, and sugar, but nowadays, youngsters indulge themselves in chocolate and nuts.
Girls wear rich, colourful and embodied jalabiyas while the boys don their best thobe (long white dress).
Every year, this celebration brings joy to Muharraq souq and Manama souq.
People dress in vibrant traditional attire and dance in the streets as they hand out sweets.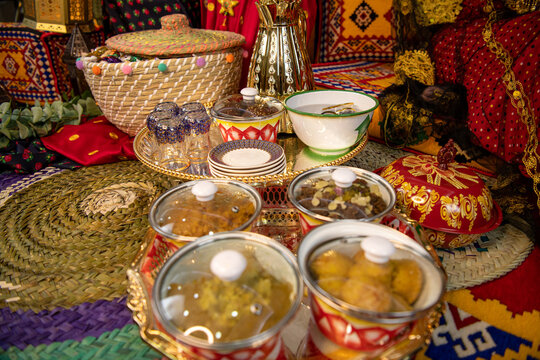 Gergaoon is celebrated every year on the 14th night of Ramadan throughout the Gulf countries.
This deeply rooted tradition has been celebrated for hundreds of years in different parts of the Gulf region to reward Muslim children for fasting.
While many Bahrainis and other Arabs buy in large quantities, it is often a tremendous sale for merchants who sell sweets and other items.
Nowadays, families organize their events, either at home or at mall gatherings, to celebrate this decades-old tradition.
Meanwhile, Bahraini mothers show concern nowadays, saying, "The cities are getting bigger, and many outsiders are now living among us.
We believe that it's not safe for children to roam around streets late at night and knock on doors; it isn't like the olden days."