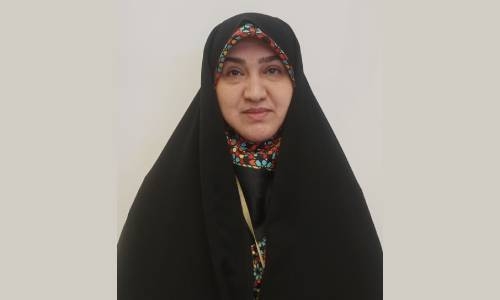 Iranian women are 'empowered'
TDT | Manama
The Daily Tribune – www.newsofbahrain.com
Reported by Tofoof Almansoor

Iranian MP Somayeh Rafiei has affirmed that the paradigms have changed for women in Iran.
"The government is dedicated to empowering women and making them industry leaders. We are not interested in just flaunting statistics, and an agenda has been drafted to encourage and enable Iranian women to pursue lucrative careers," said MP Rafiei in an exclusive interview with The Daily Tribune.
She emphasized that the number of female scientists in Iran is unmatched compared to other countries and that women are leading the scientific field in the Islamic country. The MP added that women are active in various fields such as education and politics.
"Misinformation has been spreading rapidly against Iranian women. As an Iranian woman, I can confidently say that we are free to do whatever we please," MP Rafiei said. Despite the numerous reported pleas from Iranian women, MP Rafiei claimed that propaganda has been spread by other countries against Iran.
When asked about Bahrain and Iran ties, the lawmaker said that her government welcomes the advancement of relations and that the Bahraini people have always had close ties with Iranians due to cultural commonalities and proximity.