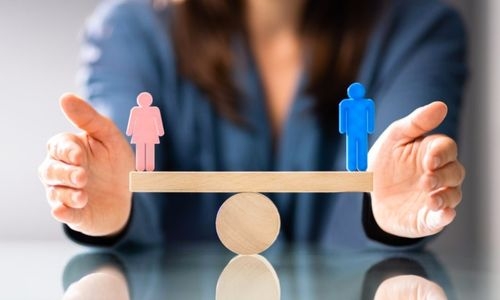 Bahrain one of top countries with 'more men than women'
TDT | Manama
The Daily Tribune – www.newsofbahrain.com
Staff Reporter
Bahrain has alarmingly more men than women making it one of the top countries in the world with a skewed sex ratio. According to the latest available data, Bahrain's population stood at 17, 51, 543 comprising 10,96,163 males and 6,55,380 females.
The higher male population in the country is generally attributed to the male migrant workers, who have come to Bahrain seeking economic opportunities. While males constitute 62.6 per cent of the population, females stand at 37.4pc, which is a huge demographic gender imbalance.
Globally, the number of males has exceeded the number of females since the mid-1960s. However, according to a recent study conducted by the United Nations, by 2050 the worldwide sex ratio is expected to even out. Across the GCC, these wide gender imbalances are primarily due to large immigrant populations of largely male temporary workers.
"When a large share of a population is young, it tends to skew males because more boys are born than girls. This pattern is exacerbated in countries where sex-selective abortions and female infanticide contribute to imbalanced sex ratios at birth. In 2021, the global sex ratio at birth was 106 male births per 100 female births," observed Conrad Hackett, a senior demographer at Pew Research Centre.
"Gender inequalities also make girls and women more vulnerable to poor health, often putting them at higher risk of death, including from complications during and following pregnancy and childbirth.
"However, in most countries, females have lower mortality rates after birth and live longer than males, on average. Higher male mortality has been associated with behavioural factors and genetic differences. More males died of Covid-19 infections than females," he stressed.
In 2021, males outnumbered females in 86 countries. That figure is expected to decline to 67 countries by 2050 as an increasing number of majority-female populations emerge. Within countries where males are expected to continue outnumbering females in 2050, the UN still projects a more balanced sex ratio in the coming decades.