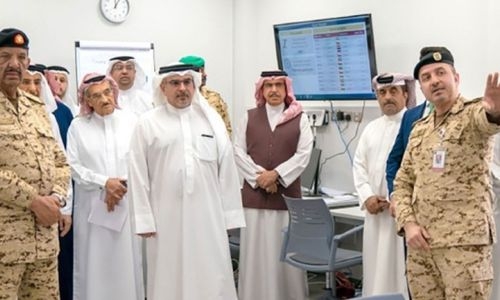 Bahrain NO: 1 in world COVID recovery
TDT | Manama
The Daily Tribune – www.newsofbahrain.com
Thanks to proactiv e measures, a nationwide vaccination drive and strict adherence to COVID-19 protocols, Bahrain now tops the world nations in COVID-19 recovery. This achievement is on the latest COVID-19 recovery rankings published by Nikkei Asia as of July 31. What makes Bahrain 's achievement special is that this comes at a time when the world nations are experiencing a surge in infections caused by the omicron subvariant known as BA.5. BA.5 is now the dominant coronavirus strain worldwide.
The World Health Organisation says this variant has a prevalence rate of 69.6% out of sequences submitted to the genomic database GISAID during July 17-23. The World Health Organisation has earlier attributed Bahrain's successful response to the COVID-19 pandemic to the active collaboration between public and private sectors in a case study documenting Bahrain's strategic response to the COVID-19 pandemic. Nikkei says from the middle eastern region, the United Arab Emirates occupies the fifth spot on the ranking with a score of 75.5, Qatar sixth by scoring 75.0 points, Saudi Arabia 15th (70.0), Kuwait 28th (65.0) and Oman 47th (62.0). China and Germany share the 30th spot with three others. Closely following Bahrain are Cambodia (77.5), Portugal (77.5) and Vietnam (76.0) India ranks 44th with Kazakhstan and Nepal.
The United Kingdom is further lower at 84th rank, while the United States ranks 93rd. Egypt is 96th. Russia occupies the 110th spot. The ranking lists 121 nations from all around the globe, with Barbados occupying the lower end across three categories: (1) infection management, (2) vaccine rollouts and (3) social mobility at the end of each month. The higher the ranking, the closer an area is to recovery, characterized by lower infection and death rates, better inoculation coverage and fewer movement restrictions. Worldwide, Japan, the US and South Korea reported the most cases in the last week of July, according to the World Health Organization.