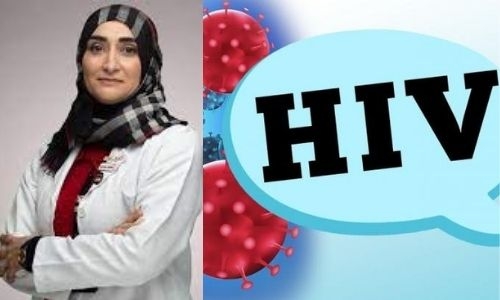 Stage set for first Bahrain global conference on HIV
TDT | Manama
The Daily Tribune – www.newsofbahrain.com
Staff Reporter
Under the patronage of Lieutenant- General Dr Shaikh Mohammed bin Abdullah Al Khalifa, Chairman of the Supreme Council of Health, the first Bahrain International Conference on HIV will be held on 23 and 24 September 2022, in the presence of experts and specialists in the field of combating, diagnosing and treating the disease.
A co-operation agreement was signed between the National Committee to Combat HIV and Education Plus to organise the event, where Dr Jamila Al Salman represented the Ministry of Health while Dr Amin Abdullah represented Education Plus.
During the occasion, Dr Jamila, Chairman of the Organising Committee of the Conference, affirmed that the Kingdom is moving steadily towards continuing the prosperity of the medical sector during the prosperous era of His Majesty King Hamad bin Isa Al Khalifa and His Majesty's constant keenness to provide comprehensive medical care to all citizens.
She pointed out that the patronage of the Chairman of the Supreme Council of Health, has a positive impact on achieving the desired success and desired goals of the conference, which is being held for the first time, and the Kingdom will be the focus of attention in light of the importance and status of the conference, which will witness the participation of more than 25 speakers from the region and beyond.
The speakers are established experts in the field, according to Dr Jamila. She added that the health sector is in its continued efforts to limit the spread of the disease and the conference has been planned in this line with desired goals and objectives.
For his part, Dr Amin Abdullah, General Manager of Education Plus, expressed his thanks and appreciation to the National Committee to Combat HIV for its cooperation in continuing the prosperity of the medical sector in the Kingdom by organising the event aimed at emphasising the Kingdom's position in this aspect and its wide development in the medical aspect.
He pointed out that the company is keen to prepare early and optimally in order to achieve full success for the conference, which is the first of its kind and will enjoy wide participation and great interest from all countries. He revealed that a press conference would be held in the coming days to discuss all the details regarding the conference.