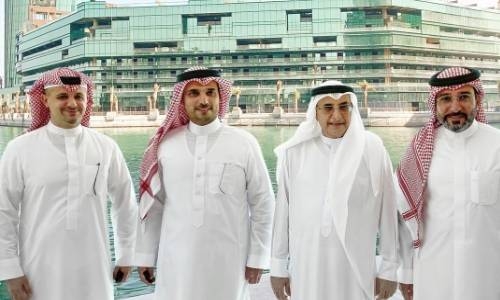 Deputy Premier visits Bahrain Harbour project
TDT | Manama
The Daily Tribune – www.newsofbahrain.com
Deputy Prime Minister Shaikh Khalid bin Abdulla Al Khalifa hailed Bahrain's development strides, led by His Majesty King Hamad bin Isa Al Khalifa.
He praised the support of His Royal Highness Prince Salman bin Hamad Al Khalifa, the Crown Prince and Prime Minister, noting promising strategic projects that reflect greater confidence in the real estate sector.
He stressed the importance of the law which was issued in 2017 to regulate and restructure the real estate sector in accordance with best practices and protect the property market against any loopholes. The Deputy Prime Minister, also Head of the Ministerial Committee for Development Projects and Infrastructure, made the statement as he visited Bahrain Harbour zone, at the invitation of GFH Properties Chairman Hisham Ahmed Al Rayes.
In attendance at the site of the project were Khaleeji Commercial Bank Chief Executive Officer Sattam Al Gosaibi and GFH Properties managing director Maji Al Khan.
Bahrain Harbour includes The Harbour Heights and The Harbour Row, two major real estate development projects owned by GFH Properties.