National Medical Taskforce moves Bahrain to Yellow alert until all above 40 years of age takes booster dose
TDT | Manama
The Daily Tribune – www.newsofbahrain.com
The COVID-19 alert levels of Bahrain modelled on the traffic light system will have its green light curtailed, bringing Bahrain to the yellow level until at least 80% of all those above 40 years of age, who have had two doses of the Sinopharm vaccine receive their booster doses. Bahrain had also cut down the interval between the second dose of Sinopharm and a booster shot to 1 month for individuals aged 40 and above.
Dr Waleed Khalifa Al Manea, the Undersecretary at the Ministry of Health and member of the National Medical Taskforce for Combating Coronavirus, announced these yesterday during a press conference held at the Crown Prince Centre for Training and Medical Research at the Bahrain Defence Force Hospital. The new system, Dr Al Manae said, comes into effect starting this Sunday.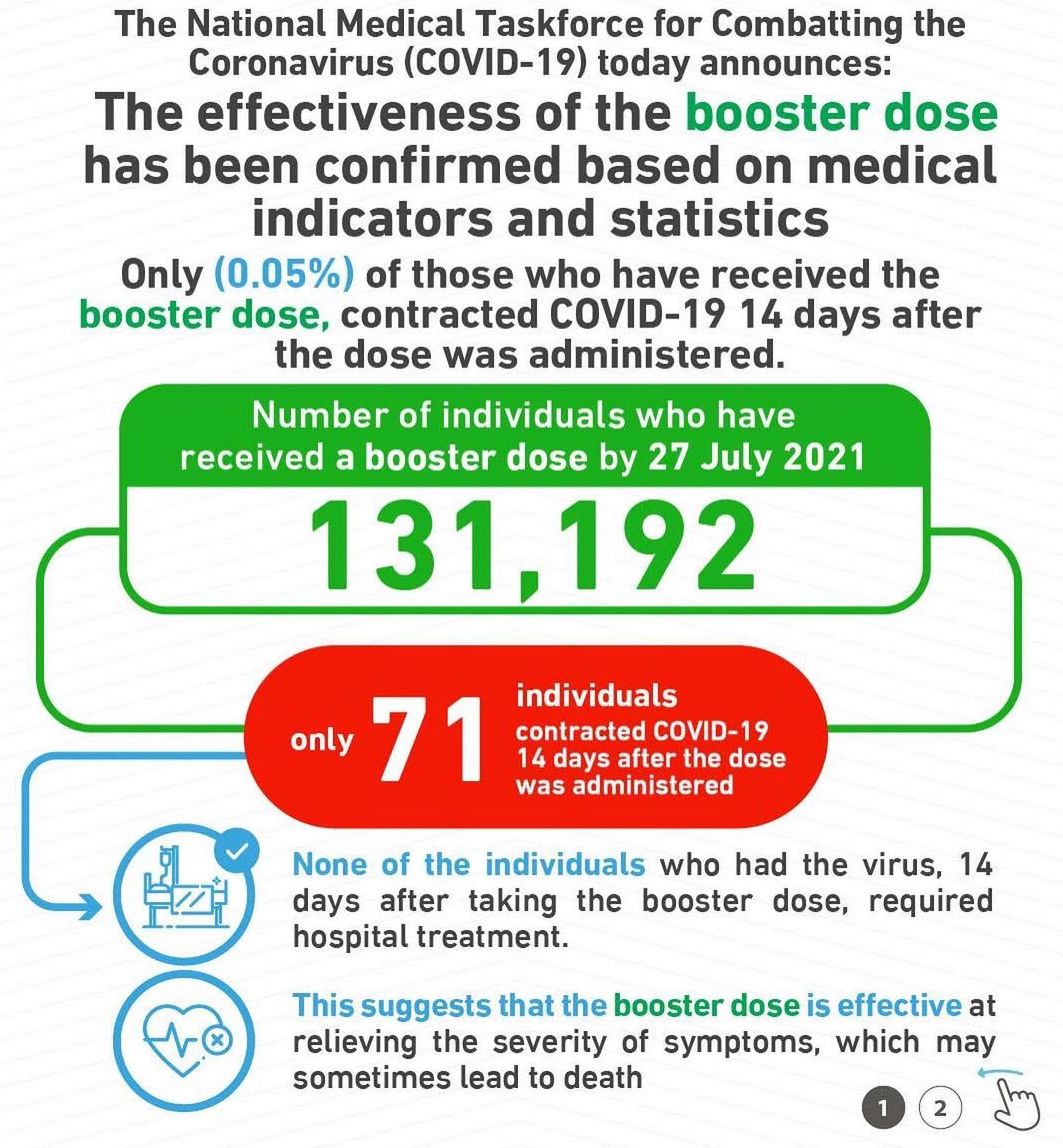 Meaning, Bahrain will remain at the yellow alert level until the government completely vaccinates 80% of all eligible adults above 40 years of age with a booster dose.
Lt. Col. Dr Manaf Al Qahtani, the Infectious Disease Consultant & Microbiologist at the BDF Hospital, and Dr Jameela Al Salman, the Consultant of Infectious and Internal Diseases, Salmaniya Medical Complex, were present. The new move accounts for the increasing spread of the mutated Delta variant in countries worldwide, affecting the stability of the vaccination. "This calls for a booster dose in enhancing immunity and ensuring protections from the repercussions of the virus," said Dr Al Manea.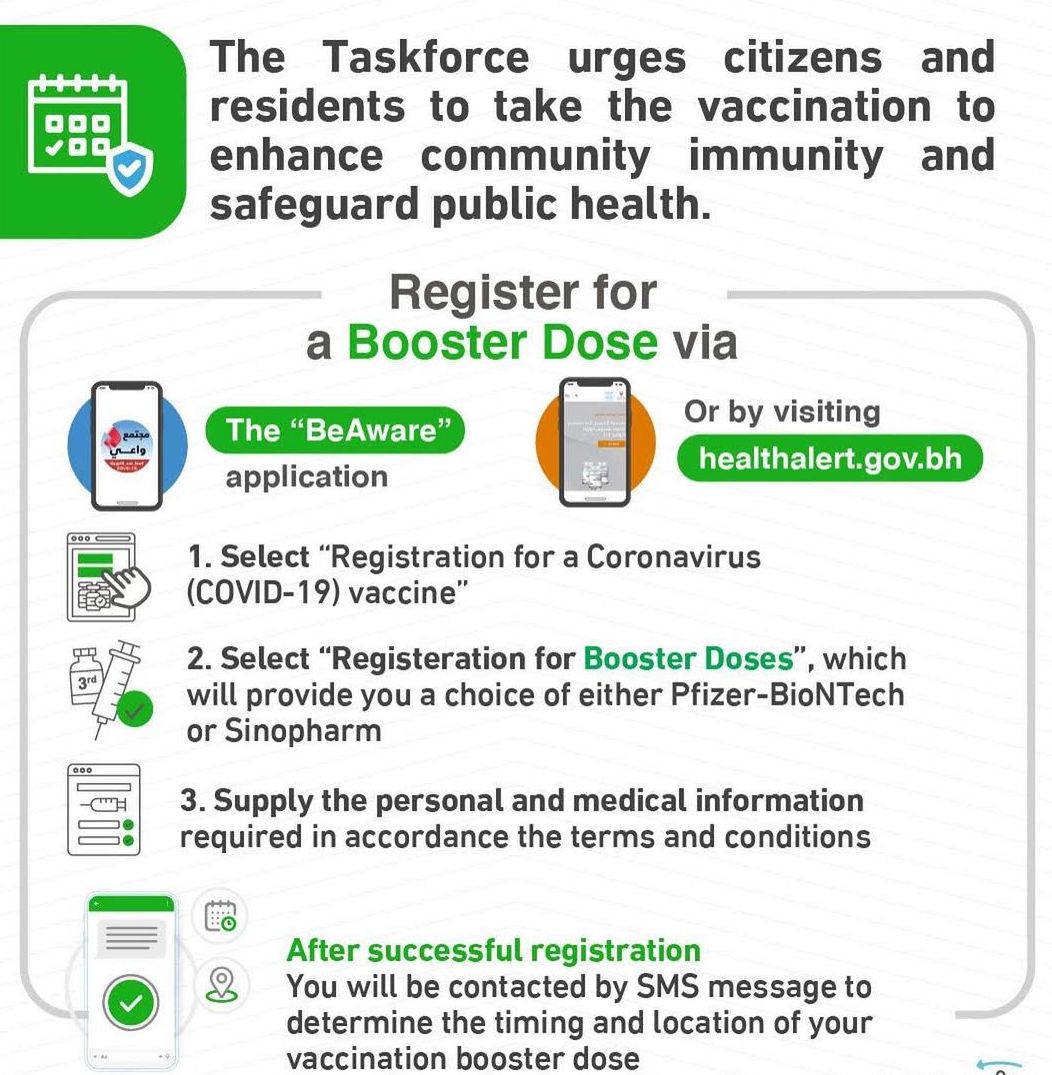 How is it done?
Dr Al Manea said that the logo on the BeAware Bahrain app would turn yellow for all those eligible to receive booster doses on 31 August 2021. "On 31 August 2021, the colour of the logo in the app will turn yellow automatically for adults aged 40 years and over, who meet the conditions of the booster dose," said Dr Al Manea. "This indicates the call to take the booster dose," he said, adding that the logo will turn green again after taking the booster dose. He also called on all aged 40 years and above to register for booster doses through the BeAware Bahrain app or the Ministry of Health website.
Yellow level, according to the guidelines released earlier, kicks in when the rolling average percentage of new cases out of the tests carried out is between 2% and 5% for seven days. However, the alert level could also get changed at the directives of the Taskforce, when it is necessary for ensuring the health and safety of all.